Employer's Information Requirements (EIR)
Report
Facilities,
Technology

Login to view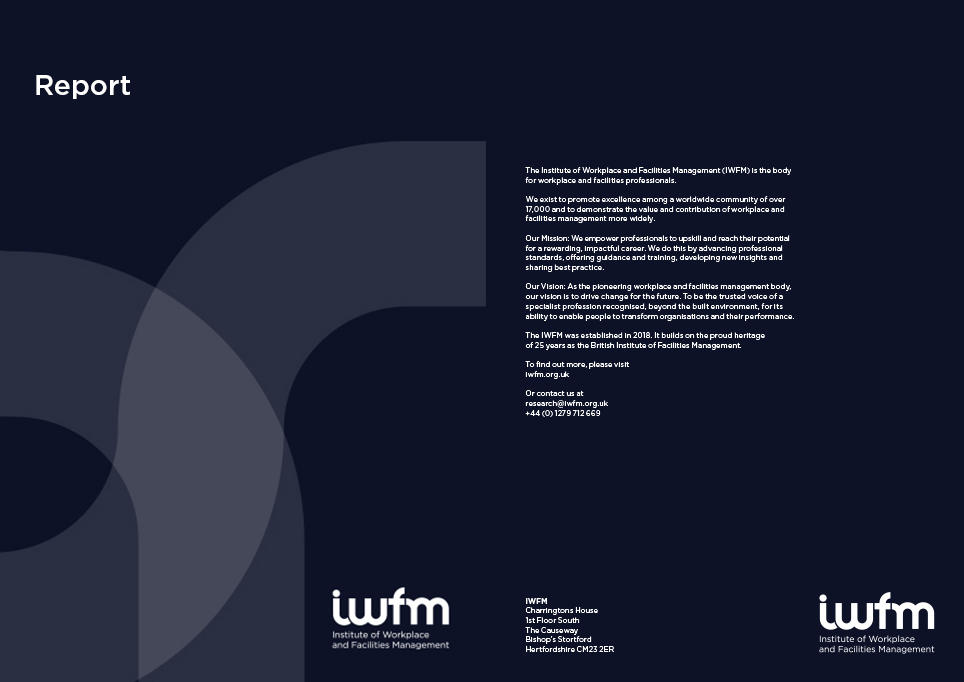 The purpose of the EIR will support both FM professionals and clients by providing a template which can be edited and amended by the client or facility manager to meet individual requirements for the project. Its guidance follows the publication of BIFM's Operational Readiness Guide published in April 2016.
Since April 2016, construction projects commissioned by Central Government have been required to use BIM for their procurement and delivery. Building experts believe BIM can streamline the construction process, delivering gains in cost and carbon reduction. Many private sector clients are also now employing BIM across a wide range of built assets.
Operational Readiness Guide: A guide to ensuring long term effectiveness in the design and construction process.
The following guidance aims to equip facilities management professionals with the skills, knowledge and guidance to effectively engage at each stage of the design and construction process to deliver greater value to the end user organisations that occupy the buildings. Today, 4 April 2016, is the first day that centrally procured public sector projects will require the implementation of Building Information Modelling (BIM) at Level 2.
The guide is built around the RIBA Plan of Work launched in 2013 which leads the design process and unites professionals from across the built environment and the end user in the design and construction process. The Plan of Work stages are aligned to the new BIM process model and this presented a new opportunity for facilities management with stages 0 – Strategic Definition and 7 – In Use. Stage 7 recognises the building occupation and in use period, providing the opportunity for new post occupancy services that will help to ensure that a building is running as intended and effectively for the user.
The outcomes from stage 7 feed into stage 0 creating a virtuous circle focussed on full lifetime performance. Stage 0 uses feedback from previous projects and allows a proposed project to be defined and ratified before a detailed brief is prepared during Stage 1. This emphasis on the full lifetime occupancy, relevance and effectiveness has firmly placed facilities management at the heart of the building life cycle.
Log in to view more
This resource requires you to login or purchase before viewing. Access these downloadable pdfs in a format that helps IWFM reduce its carbon footprint but also quick and convenient to read on screen. To join IWFM and find out more about how you can access Good Practice Guides free of charge please visit iwfm.org.uk/membership