Recycling, waste and resource management
Good practice guide
Sustainability

Member only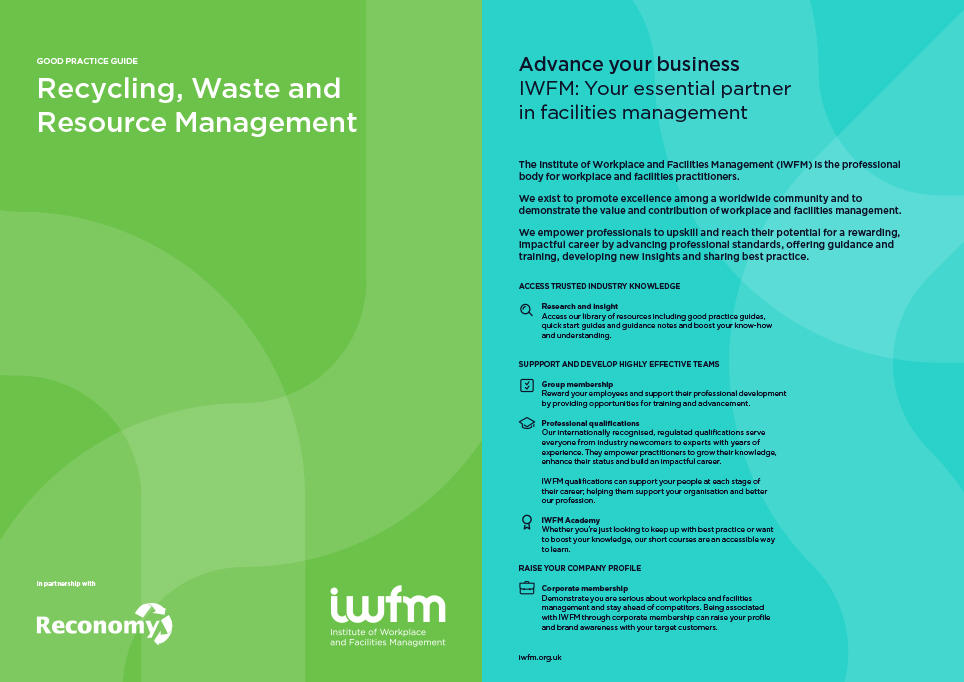 Customers, staff, shareholders and the government all want organisations to reduce their impact on the environment – meeting legislation and cost-effectively managing waste. This guide gives you both knowledge and direction so that you can handle your recycling and waste management properly.
This guide is supported by Reconomy
*This guide is aligned to IWFM qualifications at levels 2-6.
Have a question about this product? Contact our research and insight team at [email protected]
Log in to view more
This resource requires you to login or purchase before viewing. Access these downloadable pdfs in a format that helps IWFM reduce its carbon footprint but also quick and convenient to read on screen. To join IWFM and find out more about how you can access Good Practice Guides free of charge please visit iwfm.org.uk/membership