22 November 2023
6pm – 7.30pm
Community
Adeeb Group
Overview
Join the IWFM UAE Region for an informative presentation on the role of net zero campuses and the built environment in enabling green economies, shaping societies and the environment.
Please join our speakers Kulvinder Singh and Antonios Vouloudis from New York University Abu Dhabi, to learn about:
the role of net zero campuses in shaping environmental performance
developing Climate Action Plan frameworks
the significance of stakeholder engagement.
Agenda
6pm - Registration and networking
6.30pm - Presentation
7.30pm – Event close
Sponsors
Speakers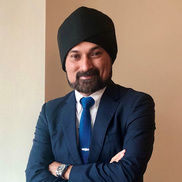 Kulvinder Singh
Director of Facilities Management , New York University Abu Dhabi
Kulvinder Singh is the Director of Facilities/Asset Management at New York University Abu Dhabi and prior to taking this role, Kulvinder served as the Senior Asset Manager at Tamkeen Abu Dhabi on the New York University Abu Dhabi project. In his current capacity, Kulvinder is responsible for 5 services verticals that includes Facilities Management, Asset Management, Sustainability Management, Lifecycle Management, and Transportation Services.
Kulvinder has over 20 years of comprehensive experience in real estate and asset management, operations and facilities management, project management, fitout and construction management of high-profile assets in the region, spanning higher education, retail, corporate commercial, residential and hospitality industry. Kulvinder has worked in different capacities representing asset owners, design and consultancy firms, contractors and service providers, and adopts a whole-life approach with managing assets.
Kulvinder speaks regularly at industry events, and was also recognized by REMS Times as the 50 most influential Real Estate managers in the UAE. Kulvinder is a Certified Member of the Institute of Workplace and Facilities Management (IWFM), a Committee Member of the UAE Chapter of IWFM, and is an Associate Member of the Institute of Asset Management. Kulvinder holds a MSc in Facility Management and Diploma in Asset Management. Kulvinder is currently pursuing his Masters in Sustainability Leadership in the Built Environment from University of Cambridge.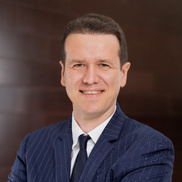 Antonios Vouloudis
Director of Sustainability and Stewardship, New York University Abu Dhabi
Antonios Vouloudis is responsible for transforming NYUAD's sustainability vision into a broad strategic Climate Action Plan. Antonios plays a key role in the development and implementation of NYUAD's Climate Action plan that that will enable the university to measure its greenhouse gas emissions and set clear, measurable targets for reducing these as we move forward.
Antonios joined NYUAD from the government of Abu Dhabi, where he worked as Senior Project Manager the 'For Abu Dhabi' initiative of the Ghadan 21 program at the Department of Municipalities and Transport (DMT).
Prior to that, he held senior roles with Estidama at DMT, the sustainability initiative of Abu Dhabi and previously, he was the Sustainability/Energy Management Engineer with Sheikh Khalifa Medical City and Abu Dhabi Medical Rehabilitation Center among other projects. Antonios holds a Master of Science in Renewable Energy Systems Engineering from the University of Surrey, UK, and a Master of Engineering in Civil Engineering from Democritus University of Thrace, Greece.