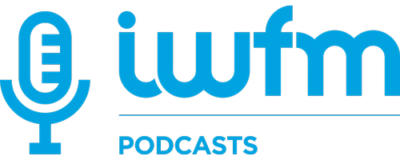 IWFM is pleased to bring you a new podcast offering. The first series, in partnership with Sodexo focuses on workplace wellbeing and is split into 4 episodes outlined below.

IWFM Podcasts: Wellbeing
in partnership with Sodexo
IWFM is keeping the workplace and facilities management conversation moving with a brand new podcast series exploring workplace wellbeing, brought to you in partnership with Sodexo.
Between improving awareness around physical and mental health and the impacts of the mass home-working experiment brought on by the pandemic, workplace wellbeing has never been higher on the workplace and facilities management agenda.
Across four fortnightly episodes of expert views, challenging thinking and practical experiences, we will introduce workplace wellbeing with a wide lens view of the topic before unpicking the cultural, spatial and technological considerations of this important contemporary issue.
Hosted by Chris Moriarty, the episodes will feature renowned thinkers in the wellbeing space and its related topics, as well voices from the IWFM community with their own practical viewpoints of how wellbeing is being delivered in their organisations.