Shaping the Institute together
Introduction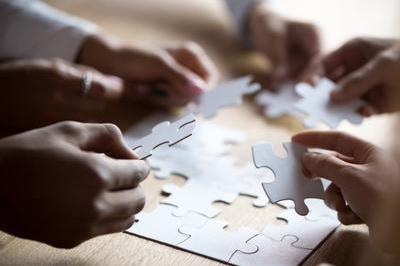 IWFM is committed to operating in a way which fosters a culture of co-operation and trust, which in turn helps IWFM to be a thriving and relevant body delivering outstanding value to our members.
The IWFM Communities Review is one of our primary tools for achieving this. Its aim: to ensure members are included in and contributing towards the Institute's strategy, decision-making and future direction.
In other words, it's about ensuring members remain at the heart of the Institute.
This wide-ranging initiative is a key part of IWFM's evolution into a modern professional body; one that's best placed to be the trusted voice of a profession that is recognised for its ability to transform organisations and their performance.
Through a collaborative approach between IWFM staff, volunteers (members who give their time and expertise to engage and support the profession via our Regions, SIGs, and other fora) and independent experts, the project has further evolved IWFM's governance and delivered a range of important changes, each of them developed in partnership with members. And more changes are still to come.
Continue reading to find out more about the project's history and what it's achieved.
The history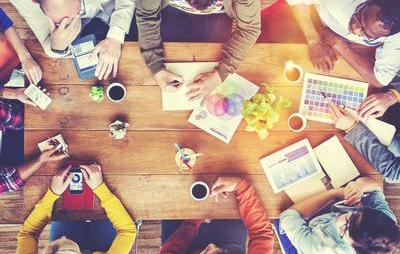 The project began in 2019 as a comprehensive review of how IWFM's Regions and SIGs are structured.
By spring 2021, member feedback and the Board's desire for 'leading practice' governance to support IWFM's aim of achieving Chartered Body status had inspired us to expand the project. Now it was to be a broader review with the aim of giving members a stronger say in IWFM's decision-making, engendering a positive culture, establishing constructive ways of working and developing a motivating proposition for members.
To help ensure our governance structure reflects best practice and moves the Institute closer to Chartered status, we sought the independent expertise of the Modern Professional Body to guide and oversee the process.
This led us to establish a Working Group consisting of IWFM staff, volunteers, and the aforementioned independent experts to carry out the work required.
The first phase of this work included interviews and focus groups with Members' Council, the Communities Review Working Group, the Board, and the Executive team. This culminated in a series of recommendations to that year's July Board, which were accepted, and a strategy session with the Board, IWFM staff, and volunteers.
The second phase saw workstreams established to help make the Board-approved recommendations a reality.
The five workstreams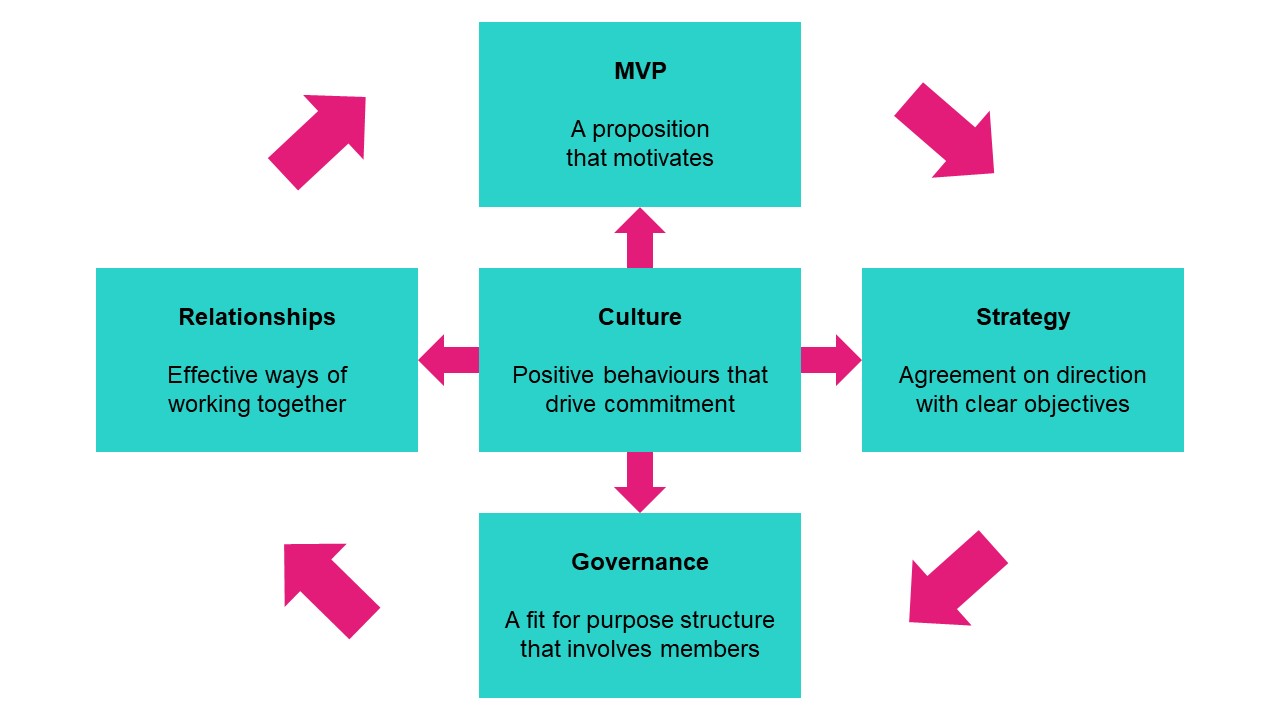 IWFM collaborated with the Modern Professional Body and members in creating and running five workstreams which focused on: the member value proposition; governance; strategy; relationships; and culture.
Each workstream followed a 'scope > analysis > debate > recommend > refine' process and throughout there was a focus on ensuring alignment between the whole and the sum of these various different parts.
Select the tabs below to find out more about each workstream.
Our progress so far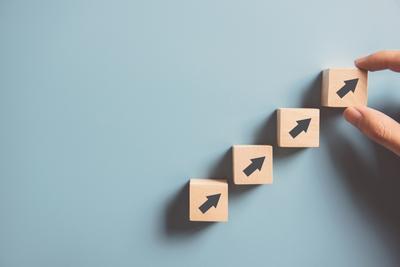 Below you will find the highlights of what this collaboration between IWFM, our volunteers, and independent experts has achieved to date.
We will continue to update this page as new developments occur. Thank you to everybody who has taken part.
Members' Council Chair given a seat on the Board so that IWFM members have a representative to influence decision-making and the Institute's future direction
Members' Council reinvigorated as a vehicle for input to strategy development and a pool of expertise from which the Institute can draw

IWFM has devolved autonomy to its Regions and SIGs so they can organise their own events, communicate directly with attendees and have more freedom to directly engage and connect with members through a new members-only Community groups forum

IWFM has restructured the Executive to give clearer responsibility for and visibility in member engagement. This has seen Jonathan Nobbs hired as IWFM's first Director of Membership and Partnerships – a role that's been devised to ensure members are continuously held in mind in developing solutions and strategy.
IWFM has introduced a members-only forum for community groups, a platform where members can interact with other IWFM members and volunteers via discussion groups on IWFM.org.uk
IWFM invited its members who are experienced in workplace and facilities management the opportunity to make a meaningful impact on the professional development of other members by becoming a mentor in a new IWFM Mentoring programme. The programme launched in August 2023, available for members at professional grades and those with a complementary one-year membership as part of their IWFM qualification. The initiative is a direct result of feedback received from members and forms an integral part of IWFM's strategy to provide extra value to members at each stage of their career journey.
We have expanded our community groups to include 'Networks' which focus on members who share common characteristics, such as gender or career entry routes. These new groups will enable us to understand and act upon the barriers that may exist when entering and progressing within the profession, and to make visible the opportunities available. The volunteers within the Networks will not only support the career development of a particular member cohort, but also play an ambassadorial role, providing challenge and insights on specific issues, and supporting public policy agendas where IWFM may need to respond. To date (August 2023), our Networks include Rising FMs, Women in FM, and Veterans in FM.

We launched a brand-new Learning Management System (LMS) tailored for qualifications delivered through IWFM Direct and Academy e-learning programmes. Our commitment to our members professional journey led us to revamp our LMS based on learner, tutor and assessor feedback. The improved platform offers a seamless and intuitive learning experience, effortless navigation to locate resources, a one-stop hub for flexible, anytime, anywhere learning and regular announcements and notifications to keep members informed on their learning journey. 'Introduction to facilities management' is the first e-learning programme that has been launched.