Update: members feed into latest phase of membership offer exercise
Jonathan Nobbs, 7 September 2022
We would like to take this opportunity to thank all members who have taken part in the most recent phase of our consultation exercise!
This saw us host a series of events over the past few weeks to hear IWFM members' views on our membership offer and understand their needs at each stage of their career journey.
During w/c 22 August, we met with members of Fellow grade and held an open invitation member event in London. Then, during w/c 29 August, we met members face-to-face in Manchester and Birmingham, before welcoming new entrants to the profession on a virtual workshop. These insights will build on many one-to-one meetings, surveys, and group sessions that are part of the wider exercise.
All of the events received positive, constructive feedback and saw fantastic engagement to shape our membership offer. The main themes that emerged were making our profession a 'Career of Choice', the need to continue to promote the tremendous impact the profession has, the need for mentoring opportunities as well as an amazing spirit of collaboration, and positivity to tackle some of the biggest challenges facing our world.
We are very grateful to everyone who took part and informed this crucial exercise. It was inspiring to meet you all and hear about your unique career journeys.
This information will now be collated and presented to the IWFM Board in October. Further updates to follow!
If you're a member and you're interested in engaging and informing your peers as an IWFM volunteer in one of our regional or special interest groups, please visit the IWFM Communities page here.
---
Help us make IWFM the best it can be for you
Jonathan Nobbs, 10 August 2022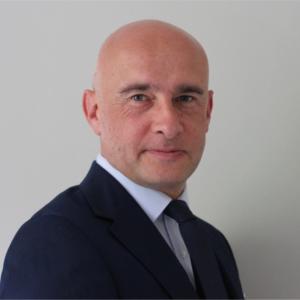 I'm Jonathan Nobbs and I have recently been appointed as IWFM's Director of Membership and Partnerships.
It is clear to me from the very many early conversations I have had, that the workplace and facilities management profession has, and will continue to have, a critical role in the economic, social, and environmental success of economies around the world.
It has also been a privilege to listen to the passion our profession has to further enhance its impact and influence through partnership and collaboration.
There has never been a greater time to be a facilities manager.
In what other line of work can you have the opportunity to tackle climate change, keep people safe and well, and facilitate workforces around the world to achieve decent, purposeful, and inspiring work? And the role you have played in the response to COVID-19 has only further served to underline the importance of our profession.
Put simply, now is our time and to truly seize this moment we have to do two vital things: firstly, come together as one group to shout as loud as we can about the power and tangible business benefit our profession has on the world, and secondly, IWFM has to make sure that we are equipping you with everything you need to play your part to deliver on the critical challenges facing our world.
Please get involved, join the conversation, and help us make IWFM the best it can be for you.