Supporting productivity and sustainability outcomes in the workplace, in partnership with Dyson 
News
Sustainability,
Workplace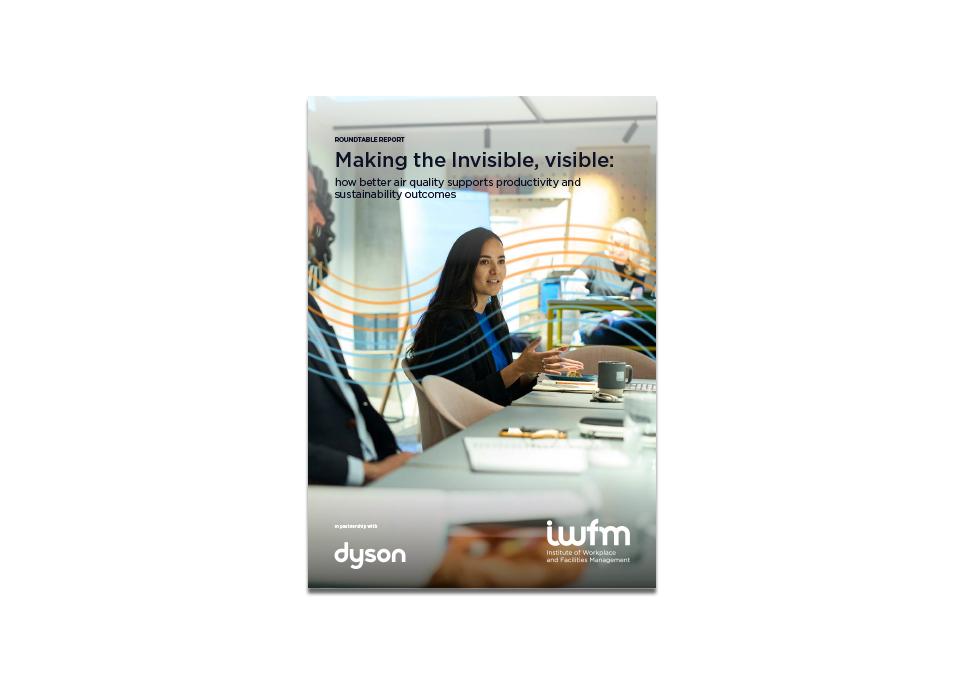 The world of work has seen a mainstreaming of the principle of good workplace strategy since COVID-19 and its subsequent shockwaves. Professionals have discovered, and at times re-discovered, a wealth of new challenges surrounding hygiene, social distancing, and protocols which have been difficult to adapt to and work around. Most pressingly for FMs, it brought into the public eye issues surrounding office design, density, and indoor air quality (IAQ), which experts have studied for decades. Post-pandemic, these same aspects of IAQ, density, and challenges surrounding hybrid working have become known as central drivers of workplace productivity and employee comfort, but they are still not talked about enough, nor is their implementation of a consistent standard.  
Earlier this year, IWFM brought together experts and industry leaders, in partnership with the global technology company Dyson, to release 'Making the Invisible, visible: how better air quality supports productivity and sustainability outcomes'. This roundtable report gathers the participants' expertise to highlight the importance of IAQ, not only for health and wellbeing, but also for the motivation and productivity of employees coming back to the office. It discusses important aspects of building management systems and office design considerations which play heavily on the quality of indoor air, the necessity for education at all levels within the workplace and the importance of regulations to making this happen. The report also provides valuable signposts to further research and best practice for you to draw from.  
Access the report to discover insight into: 
Air quality – how seriously is it taken? 

Hybrid working complications – and how to entice employees back into the office 

How the younger generation is driving the change 

Offering employees more control is key in office environment satisfaction 

Better trained personnel are needed to get the best of BMSs 

Measurement is the key to better IAQ 

Monitoring IAQ is essential to building a business case for investment in better air 

Signposting to relevant standards, regulations and further research
Speaking on behalf of IWFM, Sofie Hooper, Head of Policy & Research, commented: "Air quality has become a fixed part of the workplace conversation in recent years. The pandemic spurred a renewed focus on public health, which since evolved to consider how this affects workplace productivity amongst shifting workplace environments. This roundtable discussion highlights some of the key elements for consideration, with an added bonus of signposting to a wealth of continued best practice, standards, and legislation in this area."
On the launch of the report, Frédéric Nicolas, Senior Category Development Manager at Dyson, stated: "This document highlights just how important it is for us to adapt our workplaces to better accommodate employees of the future. The working world must create modular workplaces which provide employees with good indoor air quality, comfortable working environments, and a degree of control to allow them to be at their most productive."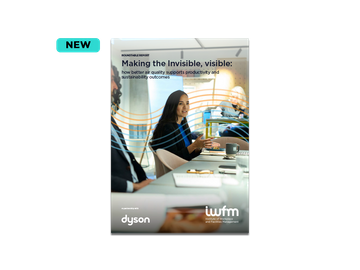 02 November 2023
Since the pandemic, indoor air quality has come to the fore of the public's mind, yet ...