IWFM Impact Awards 2022: Finalists announced and voting open for Frontline Heroes!
News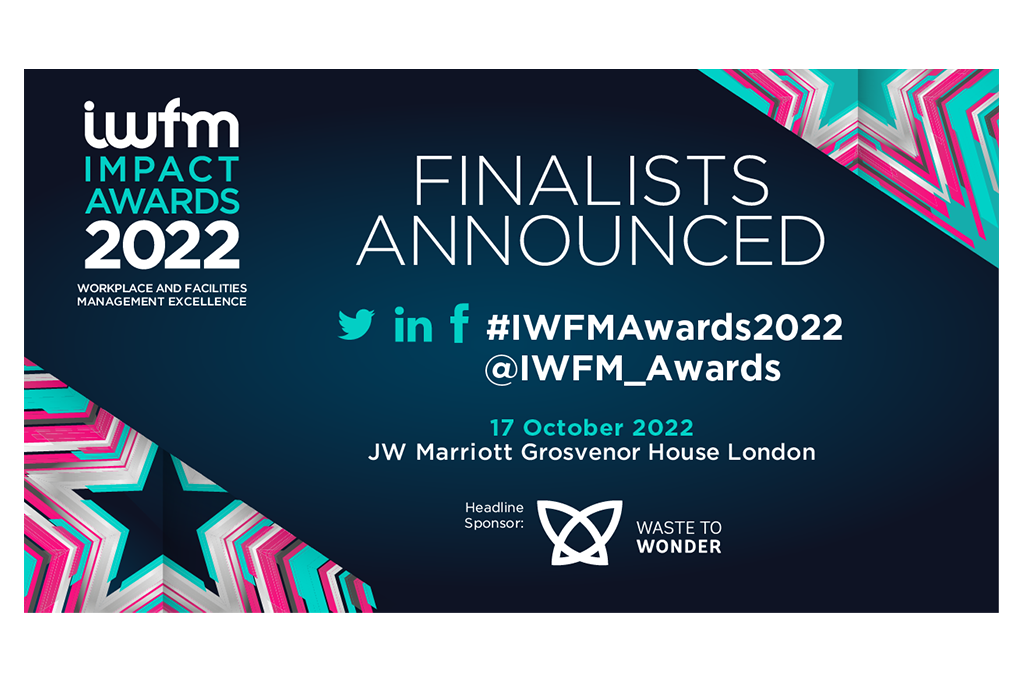 The wait is finally over! We are delighted to announce the 2022 IWFM Impact Awards finalists which you can find on the Awards website here.
Huge congratulations to all the individuals, teams and projects that have been selected as finalists for this year's Awards. Our esteemed panel of judges carefully deliberated over the fantastic entries; they were hugely encouraged by not only the volume of submissions, but the quality of the work, making this year's finalists even more impressive.
Table bookings are open for entrants of the IWFM Impact Awards 2022, taking place on 17 October 2022 at JW Marriott Grosvenor House London. If you are a non-entrant, single ticket bookings are now available. If you are interested in booking more than a single ticket to attend the Awards, we have a limited number of supporter packages available which include a table of ten. Please email [email protected] for further information.
Thank you once again for everyone that entered the Awards and we look forward to announcing the winners in October.
Voting now open to choose your Frontline Heroes
The announcement of our amazing finalists also means the public vote is now open for our profession to honour the true frontline heroes within our sector and showcase their contributions. The profession directly and indirectly generates work for millions of individuals and is a great reflection of the diverse society, and these frontline heroes deserve to be celebrated.
There are six entries that have made the final list for this category and it is now over to you to decide who will win. Read through their inspiring stories on the Awards website and cast your vote to have your say.
Vote here >
Voting closes: 11 August 2022