Watch 'Navigating turbulent times' episode three: 'Tales from the frontline'
News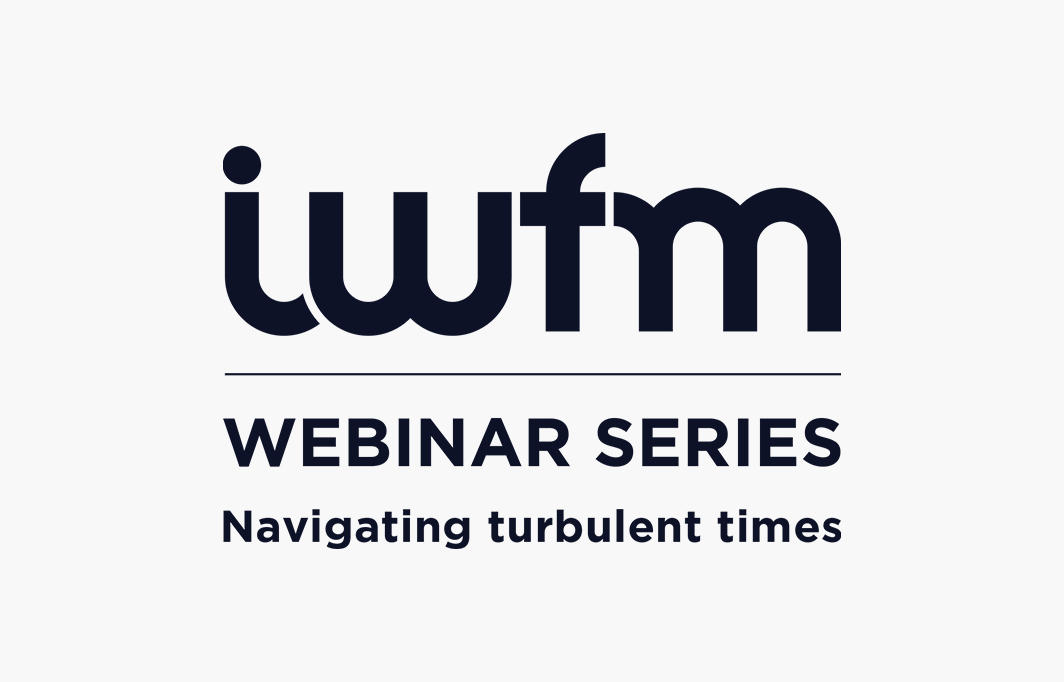 The third episode of our new webinar series, 'Navigating turbulent times', was recorded live yesterday (Wednesday 6 May) with hundreds of attendees hearing from our expert panel as they discussed their 'Tales from the frontline' and took viewers' questions.
Coronavirus is having far-reaching ramifications for people and organisations alike; meanwhile, our profession is doing its best to navigate through uncertainty and adapt at pace to the implications of an unprecedented lockdown: mass remote working and onsite working practices tested; employees self-isolating or on furlough; revenue streams dammed; businesses holding-on; strains on wellbeing; and more.
What have been the successes? Where have things gone wrong? And what lessons can we learn from this crisis? These questions and more were covered during the hour-long episode.
Dialling in to the panel discussion with our host, Matthew Tucker (reader in workplace and facilities management, Liverpool Business School), were:
Laura Birnbaum: head of property, London Fire Brigade (LFB); IWFM Manager of the Year, 2018

Kenneth Birrell: portfolio director for facilities management advisory services, Mott Macdonald

Andy Candalent: head of facilities management, Leadec; chair, Advanced Manufacturing SIG; IWFM Impact Awards lead judge
Watch the full episode now

Join us for episode four on Wednesday 13 May: 'Net zero and sustainability in a post-COVID world'
Commentators tell us that COVID-19 will herald a 'new normal'. What does the sustainability agenda look like in the post-pandemic era? What does this mean for our profession, and the industry that supports it?
Almost all facilities and office managers in the UK already take responsibility for sustainability (according to the Sustainability Survey 2018, two thirds of our members see it as extremely important to their role). Will the role of workplace and facilities be enhanced or diminished by this experience?
Hosted by our International SIG and brought to you in partnership with our Sustainability SIG, join us live at 12pm, Wednesday 13 May, for the next episode of 'Navigating turbulent times' as our expert panel discusses 'Net zero and sustainability in a post-COVID world' and answers your sustainability-related questions. Find out more and register your place here.
About 'Navigating turbulent times' webinar series
In these times of increasing disruption and uncertainty, how do workplace and facilities management professionals manage risks, maintain performance, overcome challenges, and come out the other side to push on and succeed?
'Navigating turbulent times' is IWFM's new fortnightly webinar series where a variety of expert guests delve into the global economy's greatest challenges, tackle your questions and concerns, and help to guide our profession through these stormy waters.