About Accruent
Accruent is the leading provider of workplace and asset management software for unifying the built environment. Our solutions enable organisations to optimise the lifecycle of their assets and facilities, offering connected workflows, integrated experiences, and data-backed insights.
Accruent's solutions are used by over 10,000 organisations in 170 countries, including many IWFM members in the UK. Our customers include leading businesses in the commercial real estate, healthcare, education, government, and industrial sectors.
Accruent's product offering for the UK IWFM market includes:
Asset and facility management: Accruent's asset and facility management solutions help organisations to manage their physical assets and facilities more efficiently and effectively. Our solutions provide a complete view of all assets and facilities, enabling organisations to track maintenance schedules, track costs, and identify potential problems before they occur.
Space management: Accruent's space management solutions help organisations to optimise their use of space. Our solutions provide visibility into space usage, enabling organisations to identify and eliminate inefficiencies, and to make better decisions about space allocation.
Workplace experience: Accruent's workplace experience solutions help organisations to create a more engaging and productive workplace experience for their employees. Our solutions provide employees with a single point of access to all the tools and resources they need to do their jobs effectively, including booking meeting rooms, finding available desks, and requesting maintenance services.
To learn more about Accruent's product offering for the UK IWFM market, please visit our website at https://www.accruent.com/uk.
Guidance notes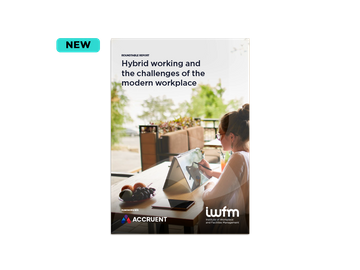 13 July 2022
As a Workplace Management Solution company that help to manage the build environment, ...