FM Awareness of BIM
Report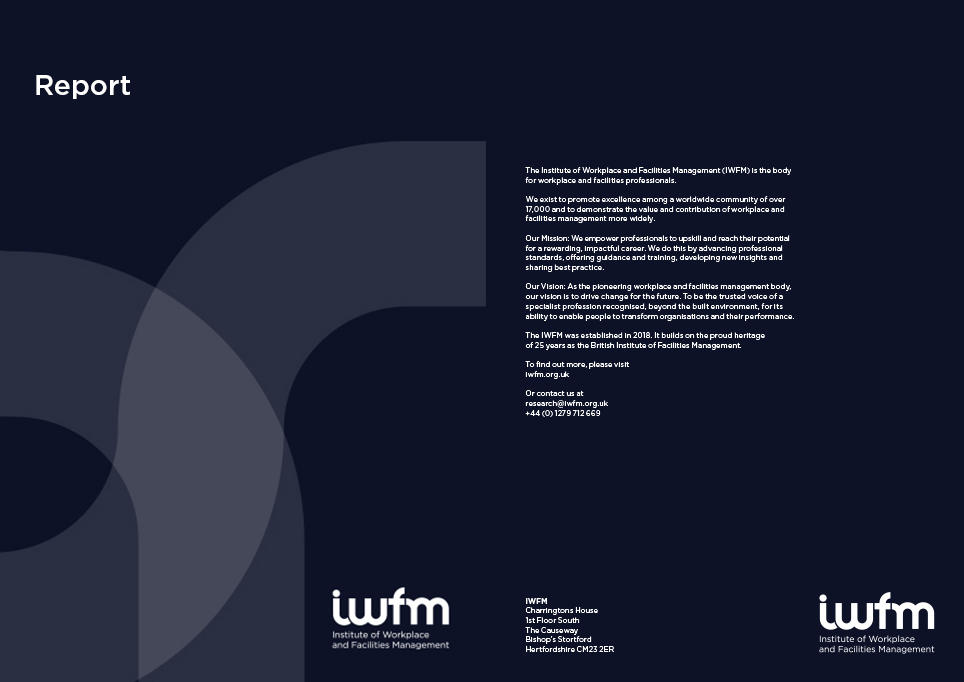 The adoption and use of Building Information Modelling (BIM) in the whole life process of designing, creating and operating buildings, assets and infrastructure projects is a worldwide growing trend.
The research findings presented here aim to establish a benchmark of the current perception and awareness of BIM by facilities management professionals.
BIM and other digital trends such as big data and sensors have potential wide-reaching implications for many industries including facilities management (FM). In April 2016 BIM became mandatory for UK government procurement projects in line with the Government Construction Strategy (2011). Its adoption and use was seen as a critical step to help achieve the ambitious cost, sustainability and trade targets set out in the Construction 2025 strategy (2013);
33% reduction in the initial cost of construction and the whole life cost of built assets
50% reduction in the overall time, from inception to completion, for newbuild and refurbished assets
50% reduction in greenhouse gas emissions in the built environment
50% reduction in the trade gap between total exports and total imports for construction products and materials
The Architectural, Engineering and Construction (AEC) industries have already started to adopt BIM as the new norm for procuring, designing and creating assets.
Log in to view more
This resource requires you to login or purchase before viewing. Access these downloadable pdfs in a format that helps IWFM reduce its carbon footprint but also quick and convenient to read on screen. To join IWFM and find out more about how you can access Good Practice Guides free of charge please visit iwfm.org.uk/membership