Selecting FM Software
Good practice guide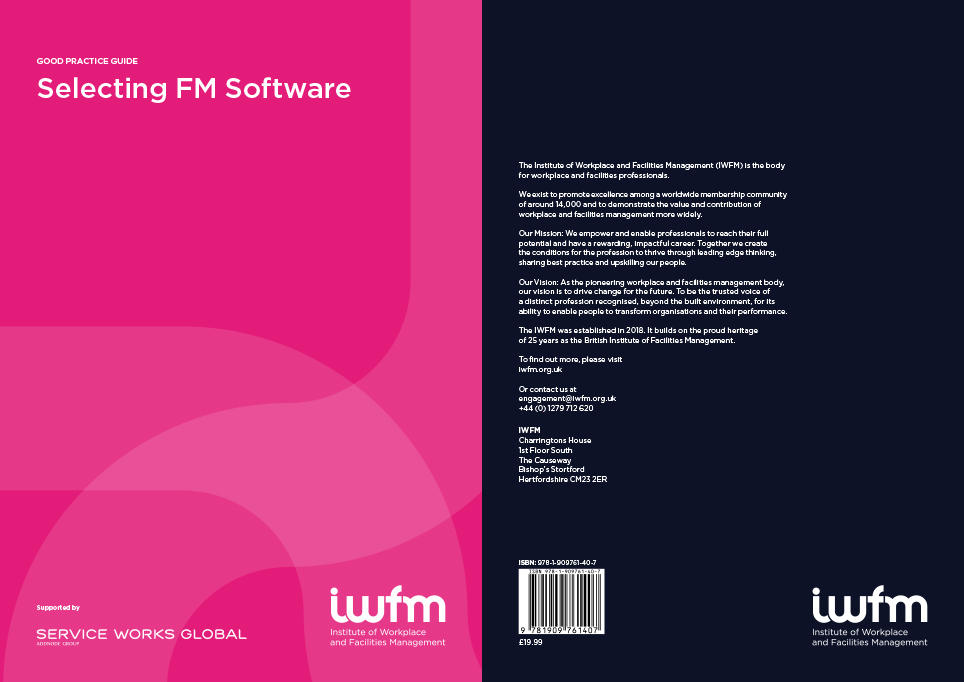 Overview
Welcome to the Good Practice Guide to Selecting FM Software.
This document aims to provide useful information and guidance about the critical issues involved in selecting and implementing a software solution for workplace and facilities management. It highlights the key considerations that must be addressed in advance of vendor selection and looks briefly at some of the technology, innovations and resulting trends that may influence your decision-making process.
About Service Works Global:
Service Works Global (SWG) is a leading international provider of facilities, property and workplace management software with offices in the UK, Sweden, Canada, Australia, and the Middle East. SWG is a wholly owned subsidiary of Addnode Group, listed on Nasdaq Stockholm.
Established in 1994, SWG is a Microsoft Gold Partner, certified with ISO 9001 for quality management and ISO 27001 for information security management, and has a wealth of expertise in computer-aided facilities management (CAFM), public-private partnership (PPP), and building information modelling (BIM) software.
We invest substantial resources into product research and development to ensure functionally rich solutions that meet the needs of an evolving profession. Some of the clients that we support include Honeywell, Mitie, BNP Paribas Real Estate, Melbourne Cricket Ground, Cardiff University and NHS Trusts across the UK.
For more information, visit www.swg.com.
Have a question about this product? Contact our research and insight team at [email protected]
Log in to view more
This resource requires you to login or purchase before viewing. Access these downloadable pdfs in a format that helps IWFM reduce its carbon footprint but also quick and convenient to read on screen. To join IWFM and find out more about how you can access Good Practice Guides free of charge please visit iwfm.org.uk/membership