Energy benchmarking
Guidance note
Sustainability,
Technology

Login to view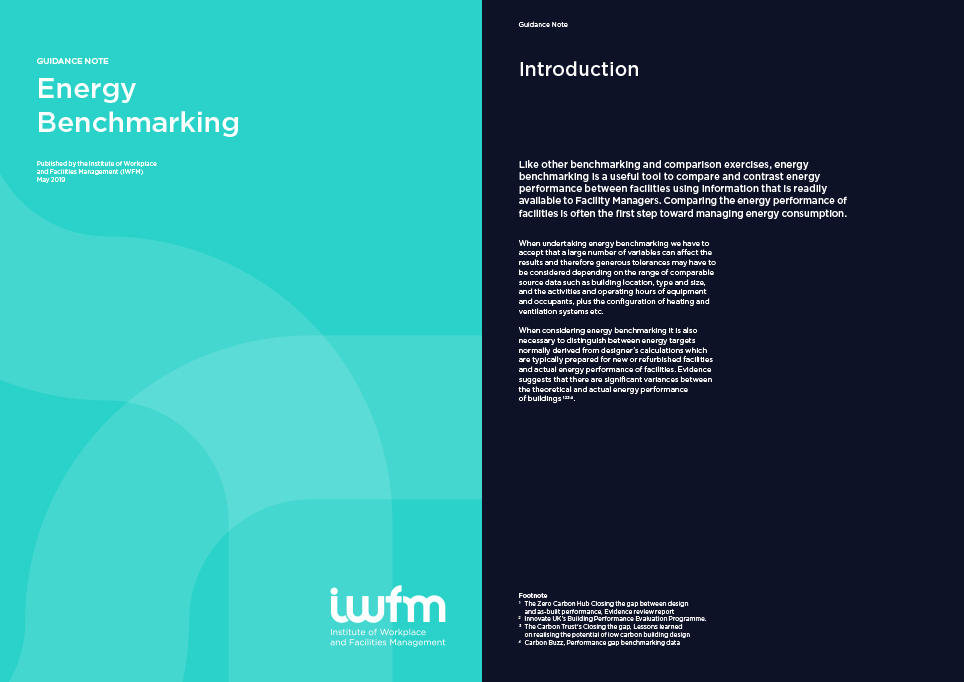 This Guidance Note was first published by the British Institute of Facilities Management (BIFM) which became the Institute of Workplace and Facilities Management (IWFM) on 12 November 2018.
What is energy benchmarking?
Like other benchmarking and comparison exercises, energy benchmarking is a useful tool to compare and contrast energy performance between facilities using information that is readily available to Facility Managers. Comparing the energy performance of facilities is often the first step toward managing energy consumption.
Have a question about this product? Contact our research and insight team at [email protected]
Log in to view more
This resource requires you to login or purchase before viewing. Access these downloadable pdfs in a format that helps IWFM reduce its carbon footprint but also quick and convenient to read on screen. To join IWFM and find out more about how you can access Good Practice Guides free of charge please visit iwfm.org.uk/membership