Explore
Introduction
Welcome to IWFM's sustainability hub, where you will find a variety of research, insight, guidance, inspiration, resources, and more to help our profession tackle the global crisis.
Expand to continue reading
Sustainability is the study and effort towards actions focused on environmental protection and improving society. Global changes are taking place which started with the Industrial Revolution and have been accelerating since the 1950s. These are changes in society and the environment that could change the world forever. In 2011, Sir John Beddington, Chief Scientific Adviser to the UK government, described the coming together of these global trends as the perfect storm.
Sustainability is focused on understanding these interconnected 'megatrends' and improving the world, either by reversing the trends or mitigating them, so that the 'storm' never happens.
Workplace and facilities management professionals are uniquely placed to make a difference in the sustainability agenda. You are the lynchpin in organisations, marrying the needs of owners, occupiers and supply chains to create productive and happy workplaces.
However, in tackling sustainability, our profession can also help to make the world a better place where our children, grandchildren and their descendants have a world that is fit to live in and natural resources are used sustainably.
Business as usual is no longer an option. This is an opportunity for our profession to raise the bar on current best practice so that it becomes the normal of tomorrow; to show leadership and to unlock each workplace's sustainability opportunity.
We will continue to expand this hub's content, so please bookmark it and check back regularly.
IWFM Sustainability Survey 2022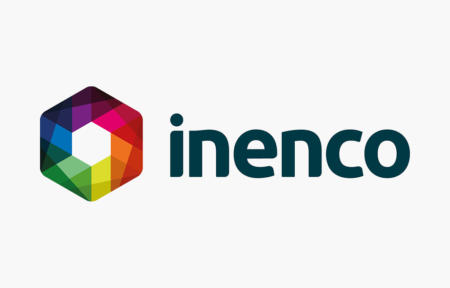 The IWFM Sustainability Survey has charted the development of the subject in our profession for over 15 years. In continuing to offer a unique perspective on the emerging challenges and opportunities facing workplace and facilities managers, we need your help.
This year, in a departure from the traditional single survey format we're targeting four specific areas of sustainability and looking at these in a little more detail: carbon and net zero, circular economy, equity, diversity and inclusion and wellbeing.
The first survey, created in partnership with Inenco and developed with the IWFM Sustainability SIG focuses on carbon and net zero. The carbon agenda and particularly net zero is one of the major challenges now facing organisations. Workplace and facilities management will be central to any organisation's success in capturing, targeting and managing carbon, so, understanding where we are now, will be vital in identifying how we shape out future activities to best effect.
Inenco bio:
Inenco is a leading energy management and environmental sustainability consultancy with over 50 years' experience in responding to clients' changing needs. They believe this gives them the expertise and insight to make sure clients can successfully navigate the sustainability landscape and achieve change for the better.

Consumer pressure and moves by global brands are now out-pacing government enforced change on the road to carbon net zero. Support from Inenco's expert team will set you on a path so you can define your sustainability challenges and create and implement a plan to make sure your organisation keeps pace with the changing world around it.
World FM Day 2021 - Celebrating FM: standing tall beyond the pandemic
This year's World FM Day took place on and during the week of 12 May with the theme of 'Celebrating FM: standing tall beyond the pandemic'.
The worldwide coronavirus pandemic has thrown the spotlight on the FM profession as never before and as we return to workplaces, leisure and entertainment venues, places of learning and public transport, facilities management has a unique opportunity to be recognised as being at the heart of the sustainability challenge, health and wellbeing issues, and the post-pandemic recovery.
To mark World FM Day 2021, members of our Sustainability SIG wrote a series of topical articles around aspects of sustainability, the influence FM has had on them, and the opportunities they present for the industry. 
IWFM's Sustainability SIG underpins knowledge and opinion on sustainability within the workplace and facilities management sector. They share and demonstrate specialist knowledge using case studies and education, and promote sustainability best practice, awareness, participation and learning through tools, standards and training. For the latest discussions, updates and events from the Sustainability SIG, follow them on LinkedIn.
IWFM's SIGs are a place to seek expertise, opinion and guidance. They act as a hub of knowledge and encourage member interaction and networking through relevant opportunities. If you are interested in further information about our SIGs, or in joining one of them, please contact: [email protected]
Monday 10 May
Tuesday 11 May
Wednesday 12 May
Thursday 13 May
Friday 14 May
National TOMs Facilities Management Plug-In: framework, guidance and support
Social value really featured as a recognisable trend in the 2016 Sustainability Survey and the topic has continued to develop in each survey from there. Survey respondents identified two key barriers to driving forward social value: a lack of a common definition and a standard set of financial and non-financial metrics that could be used as a benchmark.
Since 2019, IWFM has therefore been collaborating with The Social Value Portal and the National Social Value Taskforce to develop an FM-specific measurement framework - the National TOMs Facilities Management Plug In (NT FM Plug-In).
The NT FM Plug-In aims to unlock social value measurement and management in the facilities management sector and its development has been supported by FM experts from across the sector and has seen several rounds of public consultation throughout 2020. It has been designed to help organisations in the sector measure and maximise the social value they create through the delivery of their services. Importantly, it will also allow organisations to report value created as a financial contribution to society.
Social Value is further helping to articulate and highlight how the workplace and FM professionals add value and deliver impact beyond the management of the building and workspace, especially in relation to community engagement and corporate social responsibilities. For the workplace and FM professional these shifting sands represent a massive opportunity to redefine the profession, to take the image of the sector out of the plant room and establish a more value-based approach to delivering services.
The framework and its support tools
The collaboration between the NSVT, SVP and IWFM delivered a series of tools:
Guidance
The FM Plug-in is support by guidance, which describes the philosophy behind the National TOMs Framework FM Plug-In to help organisations apply it and achieve greater reported value. It further includes the full FM Plug-In measure set, the overarching rationale behind each measure and proxy value as well as how each measure should be used to set targets through a Social Value Action Plan, for procurement, measurement and benefits realisation.
The guidance is split into three parts:
Part 1: an overview and introduction to using the National TOMs FM Plug-In including what they are intended for and how they will be kept up to date and managed over time.
Part 2: a detailed description of how to use and apply the FM Plug-In for procurement or measurement, alongside guidance on collecting evidence for contract management and reporting.
Part 3: a full list of the National TOMs FM Plug-In including proxy values, rationales and detailed descriptions.
The calculator
The FM Plug-In will be fully integrated into the existing National TOMs calculator resources from the 2021 framework iteration onwards. The TOMs calculator resources include a procurement and measurement calculator, as well as stakeholder engagement resources that can be used to inform prioritisation at procurement and attribution at measurement.
The current 2020 calculator resources can be accessed here.
For further information on the latest TOMs FM Plug-In updates and developments, please visit the National Social Value Taskforce homepage or the Social Value Portal homepage.
Keeping the FM Plug-In up to date – continuous improvement as necessity
The Social Value Taskforce requires as much feedback as possible so that the National TOMs FM Plug-In can be continuously improved. The Taskforce recognises that the FM Plug-In is the first publication for this sector and that it represents a starting point only. The Taskforce is committed to listening to its members and users to ensure that the National TOMs and its 'plug-ins' remain relevant and become a standard for all.
The Taskforce has established an initial programme for feedback. Please get involved here.
Further information
The NT FM Plug-In has grown out of the National TOMs, which have been used widely across the UK since their launch in 2017. They are open sourced under a creative commons licence and, since their launch in 2017, have been downloaded over 4,000 times across all sectors. The National TOMs have become one of the most used methodologies for measuring social value in the UK and have been endorsed by the Local Government Association and are compatible for use with the recently issued Cabinet Office Procurement Policy Note 06/20 for contracts awarded by Central Government.
The TOMs are updated annually, and the third edition was released in January 2020 to including a significantly enhanced environmental section, followed by a further update in April 2020 in response to the COVID-19 pandemic. The National TOMs also includes a family of sector-specific 'plug-ins', including the new FM Plug-In, health and real estate. In addition, the TOMs have been mapped against the Global Goals for Sustainable Development, allowing organisations to report their contribution to a wider global agenda.
How should the National TOMs Facilities Management Plug In be used?
The NT FM Plug-In has been developed to specifically support the procurement and contract management process in the facilities management sector. It has been designed to measure the additional social value being unlocked as a part of a contract, in addition to the core services.
Because the TOMs include financial valuations of each proposed activity, they allow buyers to assess not only the quality of a social value offer, but also the quantitative value.
Key benefits include:
learning from three years' development and feedback from users
provides a consistent measurement solution
creates a level playing field for business
allows benchmarking
it's mapped against the Future Generations Goals.
Further reading and useful links
Research and insight
Over the years, we have produced a wealth of sustainability-themed content and our Sustainability Surveys have formed the basis of this work. Please find below reports on past Surveys, as well as discussion papers, webinars and infographics based on the findings.
Reports
Discussion papers
Webinars
Infographics
Guidance
For many years, sustainability has influenced FMs' approaches to their work. Please find below a variety of guidance materials to assist you in contributing towards a more sustainable world.
Good practice guides
Guidance notes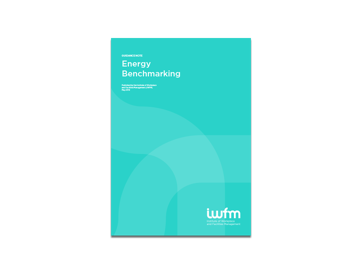 01 March 2019
Like other benchmarking and comparison exercises, energy benchmarking is a useful tool...
Webinars
Inspiration
Past IWFM Impact Awards winners and nominees
For twenty years, the IWFM Impact Awards (formerly known as the BIFM Awards and more recently the IWFM Awards) has celebrated outstanding best practice and innovation from our influential profession.
Sustainability is just one area of our profession's influence, but what an important area it is when it's estimated that the built environment contributes up to 40% of the UK's carbon emissions.
From climate change to environmental damage, Greta Thunberg to Sir David Attenborough, sustainability has permeated the public consciousness and, inevitably, the business world. In fact, 66% of workplace and facilities managers say sustainability is either extremely or very important (IWFM Sustainability Survey 2018).
As sustainability has grown in prominence, the IWFM Impact Awards has seen some extraordinary award submissions, but here are some of the winners in recent years who stood out from the crowd.
Expand to continue reading
Winner: Innovation in Technology and Systems 2019
Waterless Urinal Technology, WhiffAway Group
Using its expertise as a market leader in waterless urinal technology, biological solutions and closed systems, WhiffAway developed and installed the world's first fully connected smart washroom technology.
Their system reduces water use, saves cost – through reduced maintenance – can be retro-fitted, and prevents blockages. A non-return valve housing for its systems also stops bacteria growth and helps eradicate bad odours.
WhiffAway's waterless urinal technology has saved its clients an estimated 750,000,000 cubic meters of water, £1.9 billion in costs and 14.7 million kilos in carbon. The system is non-hazardous and all cleaning materials are environmentally friendly.
This initiative makes a major, measurable contribution to environmental sustainability, while improving the workplace experience.
Impact on the Environment Award 2019
Project Ceres Plastics Reduction, ISS with a Big Four professional services firm
In response to the global plastics pollution problem and feedback from staff, a 'Big Four' professional services firm joined forces with ISS in 2018 to radically reduce plastic consumption across their twenty-three UK offices.
The 'Project Ceres' team was founded upon the principles of two initiatives: ISS's Corporate Social Responsibility Strategy, [email protected], which commits to reducing carbon emissions and waste, and procuring sustainable products and services; and the Big Four firm's UK Environmental Policy, which commits to 'the prevention of pollution' and 'purchasing environmentally sustainable products'.
The Big Four firm no longer stocks branded plastic bags and now uses cardboard boxes for branded sweets and business cards as well as using stationary such as 100 per cent recycled fire padded envelopes instead of bubble wrap.
Through a variety of measures, such as no longer stocking branded plastic bags and using stationary created from recycled materials, the project managed to cut 57 tonnes of single use plastic per year, delivering a 91% reduction in just eight months.
Winner: Innovation in Products and Services 2018
Sustainability innovations, Innovation Gateway
When it comes to innovation, managing the costs and risks are challenging for stretched teams: you don't know what you don't know. The Innovation Gateway partnership approach tackles this problem head on.
Using a 'Power of Many' philosophy, the partners collaborate to adopt breakthrough technologies and transform the performance of their buildings, at scale.
They share experience and best practice across diverse industries, as well as performance data from pilots, and together source the innovations they need to address complex challenges, including sustainability targets.
By working together, they have collectively accrued estimated savings of £millions, plus substantial reductions in energy and water from innovations sourced and piloted through the Innovation Gateway.
Partners include Tesco, Heathrow, RBS, Kingfisher, Unite Students, University of Edinburgh and Nottingham City Council.
An example in practice is when RBS trialled an additive called Endotherm to make its wet heating systems more efficient. After tracking 10-15% energy reductions, RBS shared the information with the alliance, after which Heathrow implemented the same innovations with the result of 11-16% savings in three months.
Winner: Impact on the Environment Award 2018
Carbon Management Programme, University of Oxford
The Carbon Management Programme delivers the University's Carbon Management Strategy, which aims to make significant cuts to their carbon emissions while engaging staff and students and sharing data and lessons learned more widely.
The degree of stakeholder engagement sets it apart, and the projects within are designed to empower users by transferring skills and knowledge.
The University set an ambitious target to reduce scope one and scope two carbon emissions by 33% from 2005/06 levels by the end of 2020. By 2018, it had already saved an estimated 6,256 tonnes of CO2 and £1.5m of annual energy costs. Over 205 completed projects include solar photovoltaic systems, lighting upgrades, building management system optimization, building system upgrades, and roof insulation.
This programme benefits the whole University as it reduces both carbon taxes and energy costs, which come out of departmental budgets. The projects improve user experience and contribute towards funding applications where laboratories can demonstrate high-level environmental control. Lessons learned are also communicated back to the University's capital projects team, who take them into account when designing new buildings.
Winner: Impact on the Environment Award 2017
Caring for the Environment, Landsec
Landsec's vision was to become the environmental leader in the listed real-estate sector and this project showed that care for the environment is about more than just energy and waste management.
The company invested in innovative technologies and site-specific energy reduction assessments with the help of partners like NG Bailey for its 'Care for the Environment' initiative, which helped to save over 10% in energy use and saved customers over £880,000 in energy bills. Landsec also achieved goals of 70% recycling buildings by 2016 and this is increasing every year.
The team also formed strategic partnerships and developed a mandatory 'Sustainability Matters' training course with online, role-specific and face-to-face training for employees, to ensure employee engagement and participation across its initiatives.
Winner: Impact on Sustainability 2016
'Food Waste, Costing the Earth', BaxterStorey
BaxterStorey started its crusade on catering business food waste in the form of food spoilage, plate waste and preparation waste. Its reasons to use fresh, locally sourced produce stems from a belief that it would not only deliver the highest quality catering offering, but also help to sustain the local supply chain, and reduce both energy use and environmental impact.
A proprietary online operational accounting package called 'Evolution' captures the results of the 'Food Waste, Costing the Earth' project. Collecting all waste for recycling or macerating - from food production, unsold leftover food, customer leftovers, and out-of-date stock - weighing each sector, and recording weight data became the strategy.
The initiative went live in July 2014 and now 600 locations report data weekly. The results are:
35% reduction in food waste since the project started
significant savings in food and drink purchases
reduced environmental impact equal to 16,000 tonnes of CO2 – the equivalent of taking more than 4,000 cars off the road for a year.
United Nations Sustainable Development Goals
In 2015, all United Nations (UN) Member States adopted the UN's 2030 Agenda for Sustainable Development, which provides 'a shared blueprint for peace and prosperity for people and the planet, now and into the future'. Central to this blueprint are the 17 Sustainable Development Goals (SDGs): an urgent call for all countries to help create a sustainable world through their national and regional governments enacting local policies that tackle a variety of deprivations and inequalities.
As the UN puts it, the SDGs 'recognise that ending poverty and other deprivations must go hand-in-hand with strategies that improve health and education, reduce inequality, and spur economic growth, all while tackling climate change and working to preserve our oceans and forests'.
Ultimately, the SDGs are also for consumers, businesses, societies and non-governmental organisations to embrace and change the way we do things to support the development of these 17 goals.
You can watch a summary of the SDGs is in this short video:

Delivering the 17 SDGs is a complex and ambitious task. This Ted Talk helps clarify the 17 SDGs and how we can get there:
Business and sustainability
Businesses embrace sustainability for different reasons. Some may be altruistic, driven by the moral position of the business owners; another reason may be to deliver legal compliance; equally, a business may be focused on cost-saving or cost-avoidance.
Increasingly, businesses see a wide range of reasons to embrace sustainability beyond these first three (morals, law, cost), with additional reasons including: business risk management, customer demand, and employee morale or demand.
In 2015, the UN said: 'We support national regulatory and policy frameworks that enable business and industry to advance sustainable development initiatives, taking into account the importance of corporate social responsibility. We call on the private sector to engage in responsible business practices.'
Sustainability is generally seen as a challenge to businesses; however, relatively small group of businesses see sustainability as a business opportunity. These businesses, with a growth mindset, see sustainability activities as growing "shared value". Below is an informative video on this subject.

There is also the concept of the circular economy. As opposed to a linear economy, which makes, uses and disposes, a circular economy seeks to utilise resources for as long as possible and then repurpose them. You can find out more in the video below.
You can also visit the Ellen MacArthur Foundation for an infographic on the circular economy system.
Articles
13 May 2020 - IWFM partners with The Climate Group to promote sustainability in business
20 March 2020 - The Times, Raconteur, 'The future workplace': article by Chris Moriarty, IWFM's Director of Insight and Engagement
11 March 2020 – IWFM: Twenty-five built environment professional bodies jointly pledge to tackle climate change
4 March 2019 – Facilitate: Guy Battle, CEO of Social Value Portal, on social value
14 February 2019 – IWFM: Government waste and resource management strategy adds to developing sustainability agenda
Other resources
BSI: The little book of net zero for small businesses
Canadian Geographic (video): Global energy demand
TED (video): Christiana Figueres on how we can solve the climate crisis
TED (video): Johan Rockström on letting the environment guide our development
TED (video): Pen Hadow on the role of business in ecological research
TED (video): Tony Juniper discusses loss of biodiversity and the impact on commercial businesses
The Royal Society (video): Climate change in 60 seconds
UN Environment Programme (video): Why do we need to change our food system?
University of Plymouth (video): What is water security