Social value in FM
Discussion paper
Sustainability

Login to view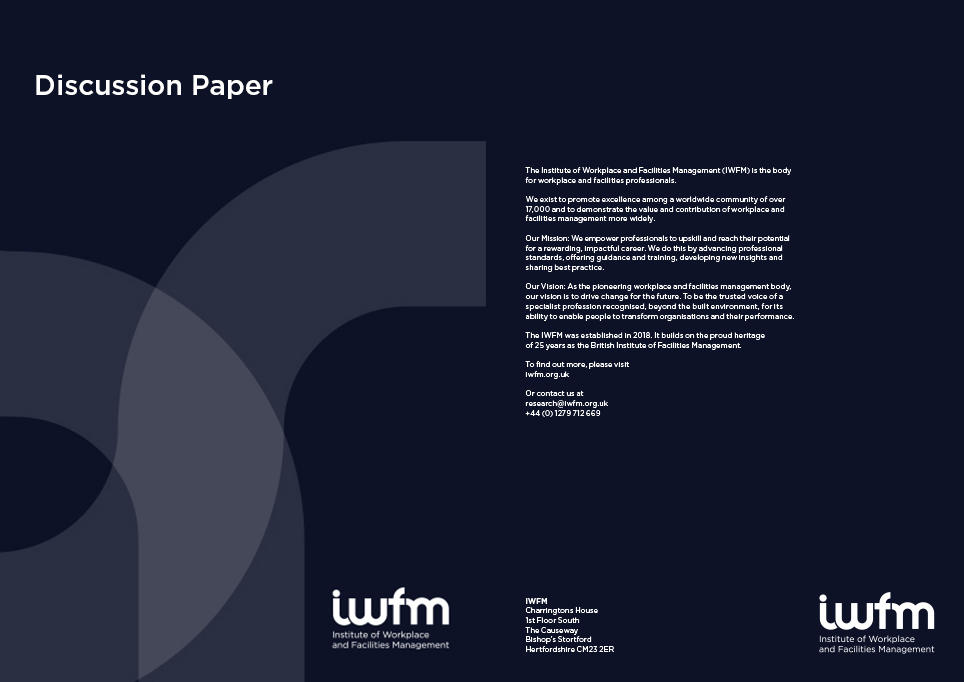 Since 2015, BIFM's annual sustainability surveys have identified a move away from the tick-box culture towards longer-term environmental and social impacts.
The 2015 survey indicated that sustainable business models needed to move away from narrow metrics and look at the longer-term values that could be created in environmental and social impacts.
The 2016 survey reported that social factors including pay, diversity, modern slavery and social value were now synonymous with sustainability. And the 2017 survey reported that 76 per cent of the respondents said it would be useful to have a commonly-agreed industry definition of social value and a standardised definition of financial and non-financial metrics.
To achieve this goal, the 2016 survey revealed that there needed to be engagement with the procurement process so that not just the shortterm but the medium and the longer-term value that existed in contracts could be identified and converted into more meaningful business metrics.
There is no standard definition of social value because social value is interpreted in so many different ways, FM lacks commonly agreed social value metrics which can demonstrate an individual company's performance and be used to compare against other companies in the sector.
Arriving at an industry-agreed definition of social value metrics will be a difficult process, as will embedding social value in both short-term and long-term contract monitoring and reporting.
Nevertheless, there is a widely shared perception in FM that social value revolves round companies being purpose-led organisations that deliver something valuable to a community which is above and beyond their core purpose.
Social value frameworks have been operating successfully in other business sectors, notably the construction industry, and may offer valuable templates for FM to adopt and modify.
The leadership role of the client is crucial to helping FM deliver social value. The client should clarify its social value priorities at the outset and set clear and measurable objectives. Much more social value impact will be achieved when activities are aligned to locally prescribed needs and the key strengths and services of the delivering business.
To drive momentum in the ongoing social value debate, FM needs to take a leadership role, proposing solutions to clients rather than responding to queries.
There is a clear role for BIFM in steering FM towards the creation of social value metrics and an industry-agreed definition of what social value should mean.
Log in to view more
This resource requires you to login or purchase before viewing. Access these downloadable pdfs in a format that helps IWFM reduce its carbon footprint but also quick and convenient to read on screen. To join IWFM and find out more about how you can access Good Practice Guides free of charge please visit iwfm.org.uk/membership