Upcoming Facilitate webinar: cutting your waste management footprint
News
Facilities,
Soft services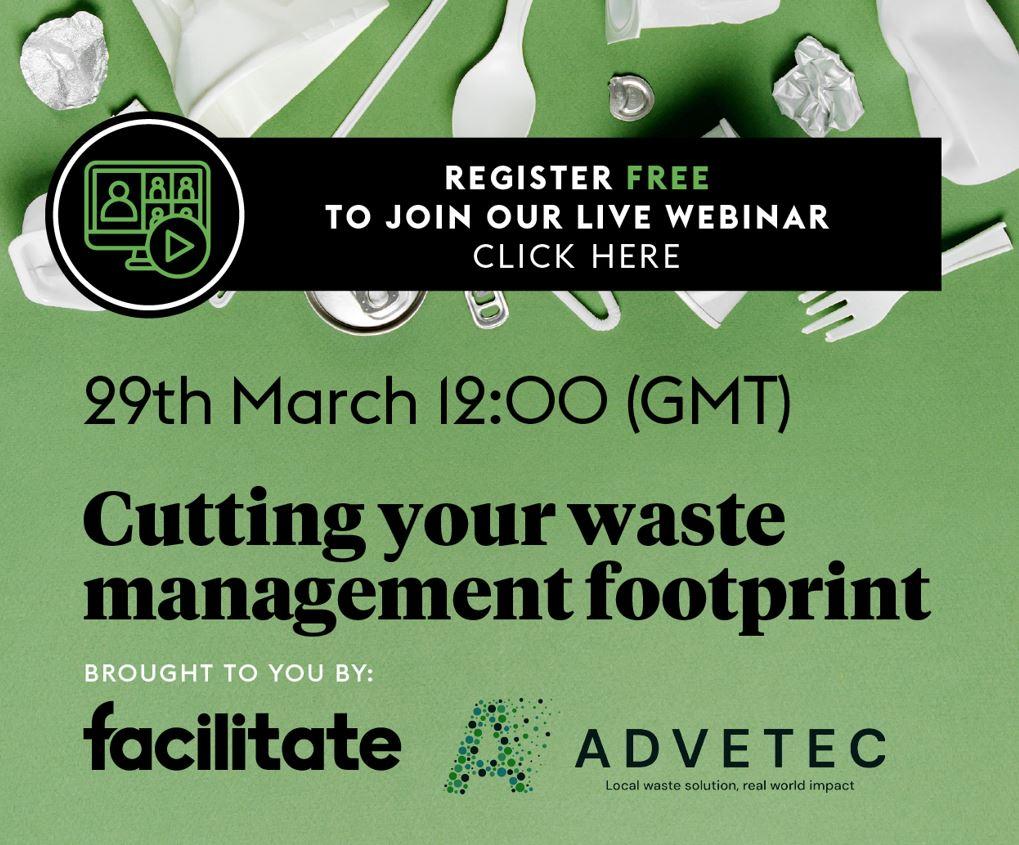 On Tuesday 29 March at midday, Facilitate is running a webinar focused on cutting an organisation's waste management.
With legislation and competitive pressure compelling organisations to focus on waste sent to landfill or incineration, organisations are dealing with a general shift towards sustainability and the need to meet Net Zero 2050 targets – with a particular focus on how best to reduce emissions up and down supply chains.

Among the questions Facilitate will be discussing are:
what waste management processing is now possible on-site?
what do organisations need from their waste management partners?
how can waste management costs be mitigated in the years ahead?

Advetec, an environmental biotechnology company that specialises in the reduction of mixed contaminated waste streams, is the event's sponsor.

The panel of experts on the day will be:
Dr Stephen Wise: Chief Product Officer, Advetec
Lucy Jeynes: Managing Director, Larch Consulting
Ann Beavis: Head of Sustainable Workspace, Crown Workspace
Catherine Burrows: Head of Waste Management, Sodexo

To sign up to attend, please click here.