Hybrid working and the challenges of the modern workplace
Report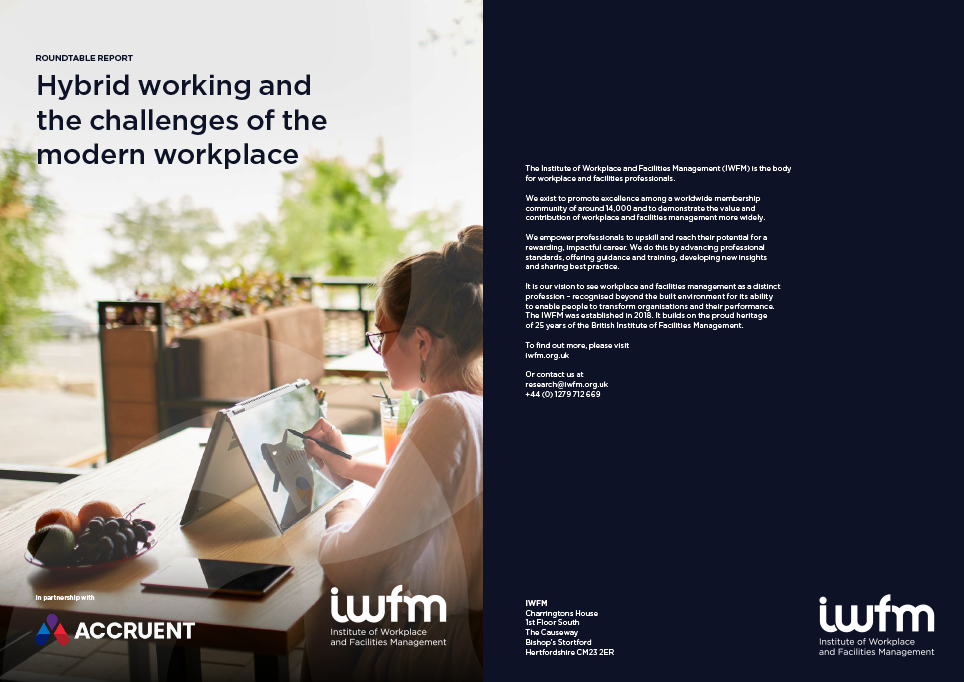 As a Workplace Management Solution company that help to manage the build environment, we always thrive to learn about our customers, industries, and challenges the FM space and the workplace is facing. Therefore, we are
appreciative to have had the opportunity to host the roundtable with industry expert professionals in the field.
Getting perspective on what the experts think the future will look like, and what the role of technology is, is a tremendous value for Accruent and the way we innovate.
There is no "one size fits all" approach, and we learn every day. There are countless statistics about the volume of data that is available to workplace professionals, at Accruent we believe that a range of different data points can help us create a true reflection of the landscape rather than a binary debate that seems to be dominating, so we can truly understand the bigger picture.
Log in to view more
This resource requires you to login or purchase before viewing. Access these downloadable pdfs in a format that helps IWFM reduce its carbon footprint but also quick and convenient to read on screen. To join IWFM and find out more about how you can access Good Practice Guides free of charge please visit iwfm.org.uk/membership