Hygiene in the workplace
Guidance note
Soft services,
Workplace

Login to view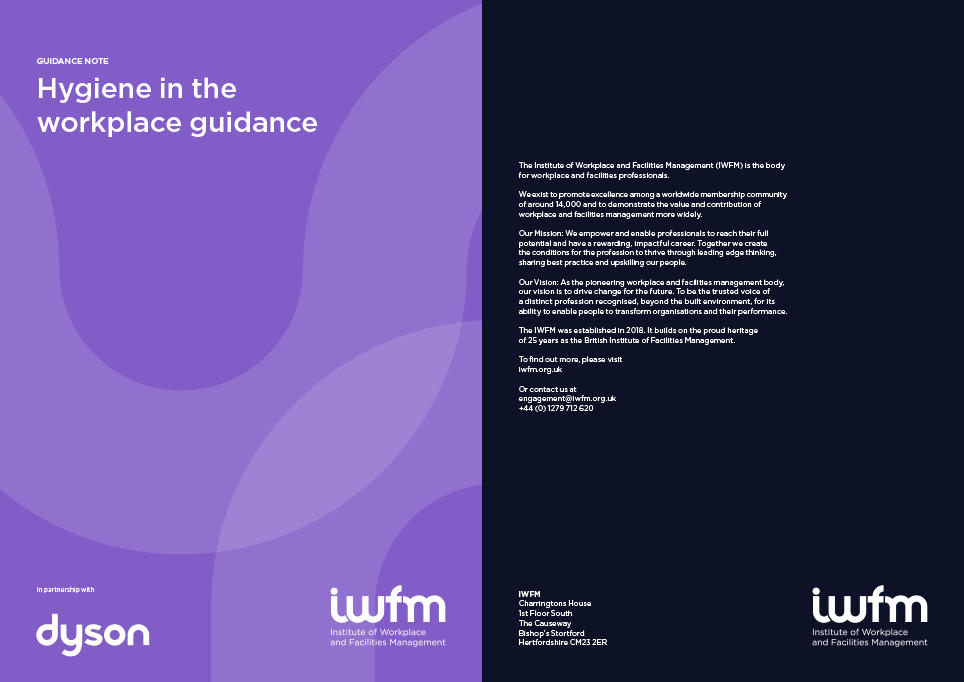 Overview
No one would have considered the focus hygiene and cleaning in general would have had in recent times with the experiences each one of us has had during the last 12 to 18 months. Inevitably there is a greater emphasis on hygiene when considering the return to a 'new normal' workplace. The options for businesses have included a variety of planned and phased returns. This has had to provide for flexible working arrangements along with consideration for reopening of premises which have been closed for a considerable time.
Dyson is a technology company that solves problems others ignore. Whether it's offices, manufacturing, schools, airports or hospitality settings, our mission is clear: solve these problems with new thinking and design products that simply work better.
We never have and never will stand still.
Find out how Dyson technology can enhance your next project.
Contact us: [email protected] | www.dyson.co.uk
Have a question about this product? Contact our research and insight team at [email protected]
Log in to view more
This resource requires you to login or purchase before viewing. Access these downloadable pdfs in a format that helps IWFM reduce its carbon footprint but also quick and convenient to read on screen. To join IWFM and find out more about how you can access Good Practice Guides free of charge please visit iwfm.org.uk/membership