IWFM: 'Exceptional user experience key' as new digital platform looks to boost sector learning
News
Employment and Skills,
Facilities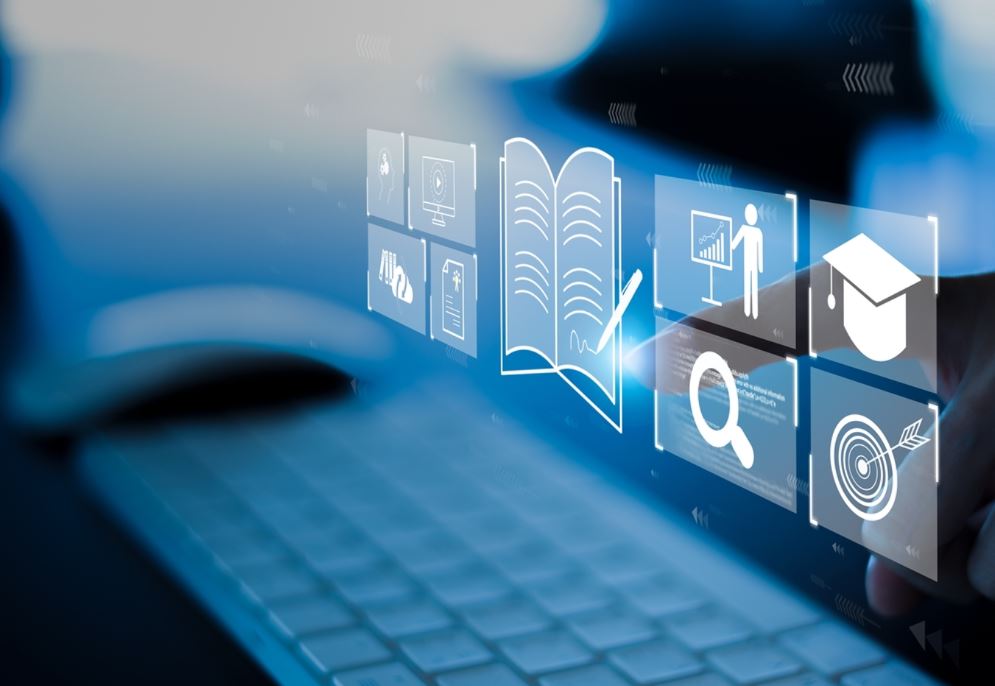 Today we launched a new Learning Management System (LMS) that will instantly upgrade the experience of those learning via our on-line services, and open opportunities to more in the sector to boost their skills and qualifications. The LMS has been tailored for IWFM qualifications delivered through IWFM Direct and Academy e-learning programmes; IWFM qualifications can also be studied at a range of recognised centres which use their own bespoke systems.
IWFM Outlook Report 2023 outlined that concern about skills remained dominant in the sector. CIPD research from October 2023 found that skills and labour shortages continue to impact employers across all four nations and virtually all sectors of the economy and that employer underinvestment in staff training – both in quantity and quality – is a serious problem across the whole of the UK.
The move, which comes as we celebrate our thirtieth year, is part of a broader set of measures underpinning our mission to empower and enable workplace and facilities professionals to expand their potential and have rewarding, impactful careers. Other initiatives include a members' mentoring programme, launched this summer, a network for armed forces veterans, the expansion of the Institute's Academy short courses portfolio, and a raft of good practice guidance for practitioners.
Head of Training and Qualifications Emma Bellingham, who led the latest project said:

"As the sector's leading professional body, we want to encourage more people to get into and get on in workplace and facilities management.
"Our learners have full-on jobs and busy lives, on top of which they have committed to professional development, so we wanted to design a platform that made it easy for them to work through course content, submit assessments and receive feedback in a simple and straightforward way.
"With 'exceptional user experience' as our north star the aim was to provide learners, tutors and assessors a superior learning environment with smooth and intuitive functionality. This way we can help more FMs to complete their studies, improve their prospects and bring their transformational skills to the workplace".
As it implements the next phase of its three-year strategy, the Institute will work more closely with organisations to optimise the profession's impact.
CEO Linda Hausmanis said:
"I am so proud to be associated with a sector that can transform organisations and enhance experience, yet the gap in skilled and qualified workers in workplace and facilities management is a massive, missed opportunity.
"Investment in training and development is crucial for employers, challenging though that can be for SMEs. Offering clear pathways and structured opportunities for development – with a partner like IWFM - is a key differentiating opportunity for small and large businesses to ensure they employ and retain quality people.
"The IWFM Professional Standards Framework benchmarks the knowledge and skills required by a workplace and facilities management practitioner at every career level, from new entrant to strategic leader, and they provide a global competence model for the profession.

"I'm thrilled to be launching our new LMS today as we continue to invest in creating an excellent learning environment where will can deliver continuing professional development for our members and delegates who are wanting to develop themselves with us, in this brilliant profession."
"IWFM would be delighted to talk with any employer wanting to work with us to build a structured programme for their people".
To find out more about the launch of the e-learning programme, Introduction to facilities management, click here. To discover more about IWFM's suite of qualifications, click here. Organisations interested in learning with us should get in touch with Daniel Biggs.