New report on 'Unlocking the full potential of the SMART building' with Microsoft: "FM is absolutely at the heart of the answer"
News
Facilities,
Technology,
Workplace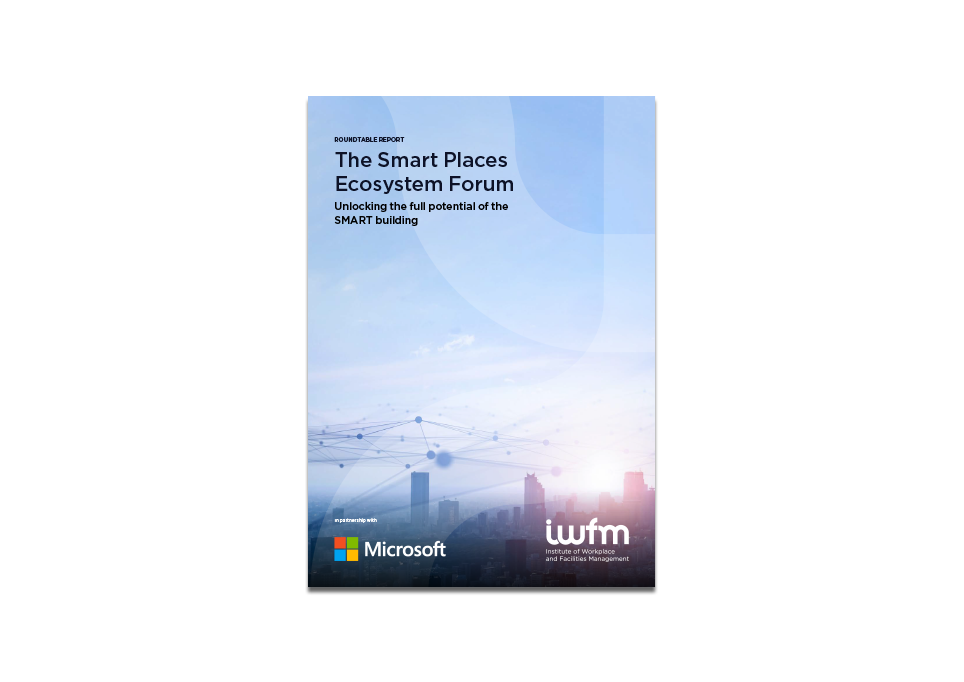 Discover expert industry insights from 'The Smart Places Ecosystem – Unlocking the full potential of the SMART building' roundtable, hosted by IWFM and Microsoft, in our new report available now.
Smart cities draw on digital technology and data to provide real-time information which makes life easier and more productive for their inhabitants. Though still in the early days of development, smart cities hold out the prospect of delivering highly efficient, sustainable and streamlined ways of living and working. The key to their development lies in the creation of smart ecosystems to process and analyse actionable data for the widest range of individuals and businesses.
Earlier this year, IWFM and Microsoft invited senior FM practitioners and academics, as well as technologists, to contribute to a roundtable discussion on the urban-transforming potential of ecosystems, and how the FM profession can best contribute to realising it.
Several key issues and challenges emerged from the forum: Who creates the ecosystems that sustain a smart city? Who owns the ecosystems? Who pays for them? Are ecosystems designed as turnkey packages or as one-off bespoke systems? Are they open access and interoperable, or is there vendor lock-in? And most crucially for the FM profession, although well placed to play a central role in driving ecosystem development, does it have the confidence and skillset to grasp the reins?
Find out what the experts had to say by downloading the full report above.
What's next?
The next stage of IWFM's work with Microsoft will look at developing laboratory studies of potential smart ecosystems. This should prove extremely valuable in helping FM professionals to exploit ecosystem technology that unlocks the future of the workplace.