Over 1/3 of organisations aren't digitally integrated – what about yours?
News
Future of work,
Workplace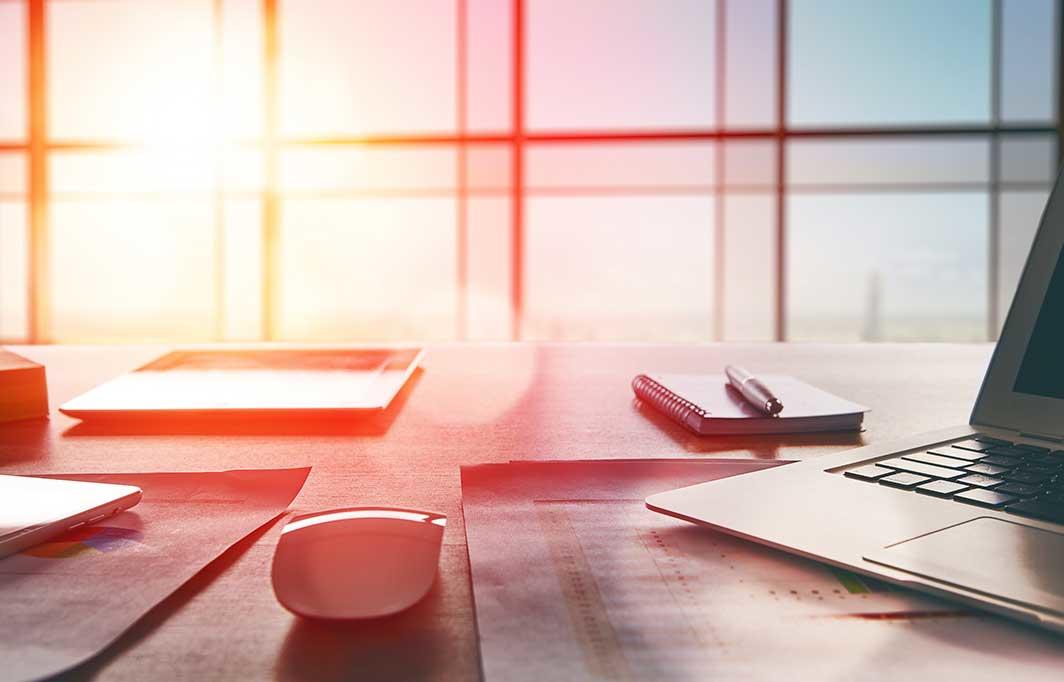 As part of our ongoing partnership, IWFM and Ricoh are carrying out research into the future of the workplace in the new hybrid working landscape. While we await the results, we wanted to find out more about our LinkedIn followers' experiences regarding hybrid working arrangements, digital integration, and cyber security through a triad of polls.
We already covered our first poll on hybrid working; now it's time to look at the findings from our second poll on digital integration: 'How well is digital technology integrated in your organisation to help you work efficiently?
From 148 votes, we found that 16% were very well integrated and 50% were quite well integrated with few problems; however, the remaining 34% of respondents reported that their organisation was either not very integrated with frequent problems or not integrated at all.
There will be a variety of factors driving people back to corporate workplaces, but this apparently significant lack of digital integration could help to explain in part why our time-series research from summer 2021 revealed that 50% of office workers felt their employers needed to do more to support hybrid working.
Resources to help you create a digitally integrated workplace
If your organisation could improve its digital integration to support improvements in efficiency and productivity, amongst other benefits, IWFM's and Ricoh's 'Creating better workplaces' guidance note series can help. The series, which can be used as standalone resources or a complete set, focuses on the issues that organisations should pay attention to when changing existing workplaces or developing new ones. Their topics include:
'Introduction to workplace' explains what workplace is and the importance of viewing workplace in a joined-up way
'Workplace data and decision-making' discusses the role that data can play in helping organisations to make more informed workplace decisions
'Selling your workplace vision' explains how to communicate the value of workplace authoritatively and persuasively, and create a convincing case for change
'Creating better workspaces' is about helping non-designers to have a positive influence on the design of the workspaces they are involved with or responsible for
'Leading successful workplace change' provides guidance on the processes of change and practical ideas for bringing about effective workplace change
'Empowering people' discusses changing attitudes towards flexible and distributed working and considers the critical role that culture plays in enabling or hindering changes to working practices in organisations
'Optimising workplaces' explores what future changes in working practices could mean for the corporate workspaces most organisations inhabit.
'Simplifying technology' explains the role that technology can play in enabling a more hybrid workplace and helps in adopting a more critical perspective on the role and impact of technology in the workplace.
Visit our 'Creating better workplaces' hub in partnership with Ricoh to find out more.