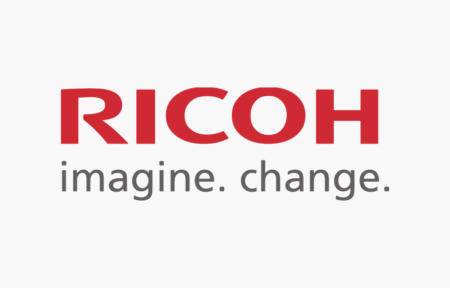 Developing tomorrow's workplace leaders
The value that effective workplace leadership can provide for businesses, the economy and wider society is beyond doubt.
The growing recognition by organisations that their people's performance is driven by physical environments marks our profession's greatest opportunity.
IWFM and Ricoh bring together sharp insights and practical guidance to help you and your organisation understand and navigate the space, process, technology and cultural matters which combine to create people centred workplaces capable of driving better outcomes.

Explore
Guidance notes
Good practice guides (GPGs)
Ricoh reports

To help you understand the new way of working and how to re-engineer workplaces both virtually and physically, Ricoh has conducted exclusive research into how our evolving world of work has influenced and resulted in new workplace behaviours.
Working with leading clinical psychologist Emma Kenny, Ricoh analysed key findings from their research to look at synergies and disconnects with a view to helping businesses better make sense of the changing workplace. Read the report here.
Reimagining your workplace
We're in an exciting time for business, one with excellent opportunities to evolve how we work for greater commercial success – but there will also be new challenges.
First, there is an opportunity to support and empower your people, as your workforce becomes more flexible and productive than ever.
Next, there is an opportunity for accelerated digital transformation, as organisations across the country transition once more to new ways of working.
And finally, there is an opportunity to develop and build your company culture into a place where your people love to work.
It's up to business leaders to find the right solutions to address these concerns and provide their people with a platform to achieve their best work.  Read Ricoh's report here.
The Economy of People
By examining the Economy of People, Ricoh has calculated the potential impact of aligning culture, workspace and technology strategies to create the optimal office. The result is a new, holistic approach to designing workplaces that has the potential to positively reshape the United Kingdom and Ireland's economic trajectories.  Read the report here.
The Essential Guide to Creating an Optimal Office
In this guide you will find leadership and guidance from Ricoh experts – from quick wins to long term strategies – to help you optimise every aspect of your workplace. Read the guide here.
The pathway to productive people: Ricoh's report explores the UK's productivity puzzle
In what continues to be a period of economic uncertainty and instability, businesses are, more than ever, microscopically reviewing the way they work. In unison, many are facing enormous pressure to modernise and digitally transform to ensure that they remain competitive, robust and, most importantly, future-proof. 
Ricoh believes that the pathway to productivity lies in organisations implementing innovative and bespoke solutions that focus on people, workplace, process and technology. Together, these offer one cohesive and impactful workstyle footprint within any business environment – a footprint that will enhance productivity and profitability at both a micro and macro level. 
The Pathway to Productive People is an approach developed by Ricoh to help businesses with their transformation process – a guide for those taking the first steps into workstyle innovation and looking to achieve the optimal office where people, workplace, process and technology are nicely balanced. Whilst there is much to consider, and the ultimate execution may seem daunting and complex, it doesn't have to be. All it takes is bravery, and this begins with understanding your people and the way they work. There are three guides to help you:
IWFM reports
Services
Workplace services provided by Ricoh
Maximise your office real estate investment. We deliver the tools and insights that show how you're currently using your facilities, resources and meeting space, and where you can make improvements. Find out more >
Workplace courses by IWFM
We have recently launched several workplace courses, including the Essentials of Workplace Change and Making Better Workplace Decisions Using Data. You and your teams can use these courses as a means to explore more deeply the practicalities of workplace change. Find out more >
Webinar programmes
Access to the Ricoh Work Together, Anywhere webinar programme here and over 17 on-demand webinars.
Access the IWFM Webinar series: 'Navigating turbulent times' here
About

Ricoh is empowering digital workplaces using innovative technologies and services enabling individuals to work smarter. For more than 80 years, Ricoh has been driving innovation and is a leading provider of document management solutions, IT services, commercial and industrial printing, digital cameras, and industrial systems.
Headquartered in Tokyo, Ricoh Group operates in approximately 200 countries and regions. In the financial year ended March 2019, Ricoh Group had worldwide sales of 2,013 billion yen (approx. 18.1 billion USD).
Visit Ricoh's UK website for further information.
You can find out more about Ricoh's workplace insights on its website. You can also contact us at [email protected]