AGM: Board welcomes Simone Fenton-Jarvis and Luke Folwell as NEDs
News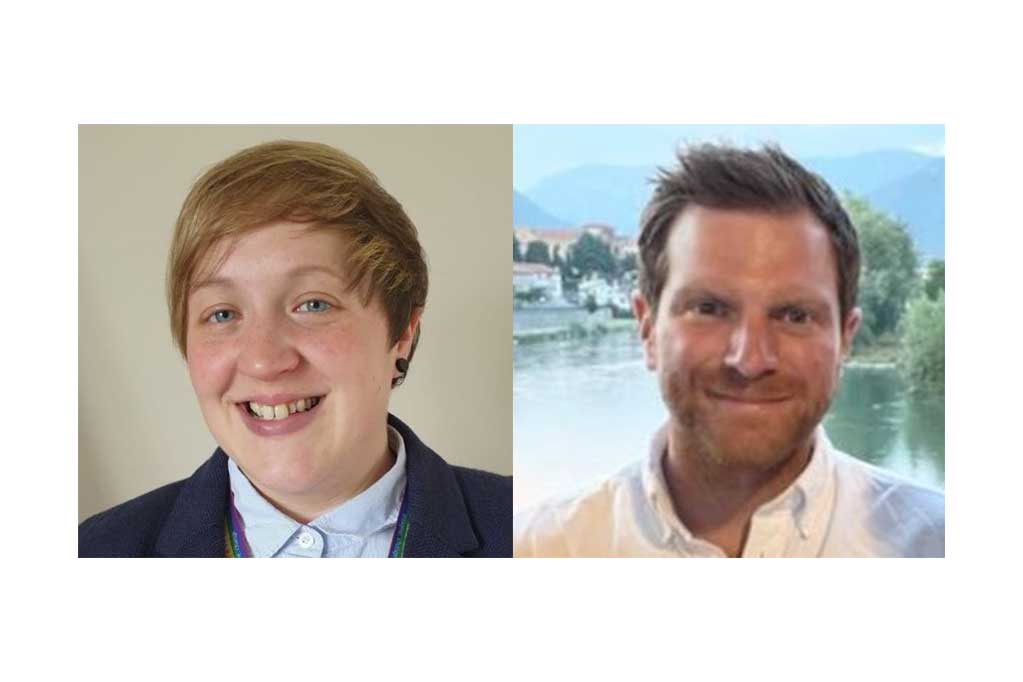 The results are in, and we are pleased to confirm that our members have voted for Simone Fenton-Jarvis FIWFM and Luke Folwell CIWFM to join IWFM's Board as Non-Executive Directors (NEDs).
Simone will be familiar to many members for her Chairship of the IWFM Workspace SIG and her many contributions to IWFM and the wider sector; in her day job, she is a director of customer workplace solutions, workplace thought leader and author. Luke, meanwhile, joins the Board with an equally impressive CV: he is a senior technical leader and authorising engineer with over 15 years' management experience in the FM sector, oil and gas industry, and Royal Navy.
Following a formal nominations process, active members of IWFM Member grade or above chose between several excellent candidates to vote for their pick. Then, after a tight contest, the results were announced at today's AGM at the IWFM head office, where CEO Linda Hausmanis, Chair Mark Whittaker and the Executive team provided status updates on the Institute's performance.
NEDs, who serve for three-year terms, are unremunerated but have the same statutory and legal duties, responsibilities, and potential liabilities as executive counterparts.
After expressing the honour and gratitude they felt for being elected by their peers, Simone and Luke had the following comments:
Simone Fenton-Jarvis FIWFM: 'Leading with my core values of integrity, listening, curiosity, resilience, tenacity, and teamwork, I am on a mission to make a difference. IWFM has been critical throughout the evolution of my career, and I have a passion for helping others feel the same. As an LGBTQIA introverted woman from up north, I want to add value by bringing my diverse thinking and experiences to the table and acting as a role model and mentor for people starting and progressing their careers. My priorities in the coming years will be raising our voice and supporting the Institute's work in driving EDI, working towards Chartership, and developing mentor programmes.'
Luke Folwell CIWFM: 'I will bring a caring, driven, innovative and commercially astute approach to the role. My experience as a hard services-biased FM leader covers a broad spectrum of private and public sectors, ranging from manufacturing and transport to central government and healthcare, plus seven years at sea, living on and maintaining two submarines and an aircraft carrier. This has equipped me to "read the room" and understand what our diverse profession needs from IWFM. Couple that with my background in engineering which gives me a unique, solution-focussed viewpoint, and I believe I can provide a different way of thinking that will positively influence the strategic direction of the Institute.'
During 2021 the Board said farewell to NED Michael Kenny who stepped down after a four and half year term. In 2022 co-opted NED Paul Ash's tenure comes to an end after six years. Paul will continue to chair the Extraordinary Finance Committee.
Thank you to both Michael and Paul for their service. Welcome to Simone and Luke.
Congratulations to Simone and Luke, and welcome to the team!
AGM members' Q&A – There was a good Q&A session at last week's AGM. We couldn't get to all of them in the live session, so we've summarised them here. Do share them with members of your Groups and Committees.