IWFM Conference 2022: here's what you missed
News
Facilities,
Future of work,
Workplace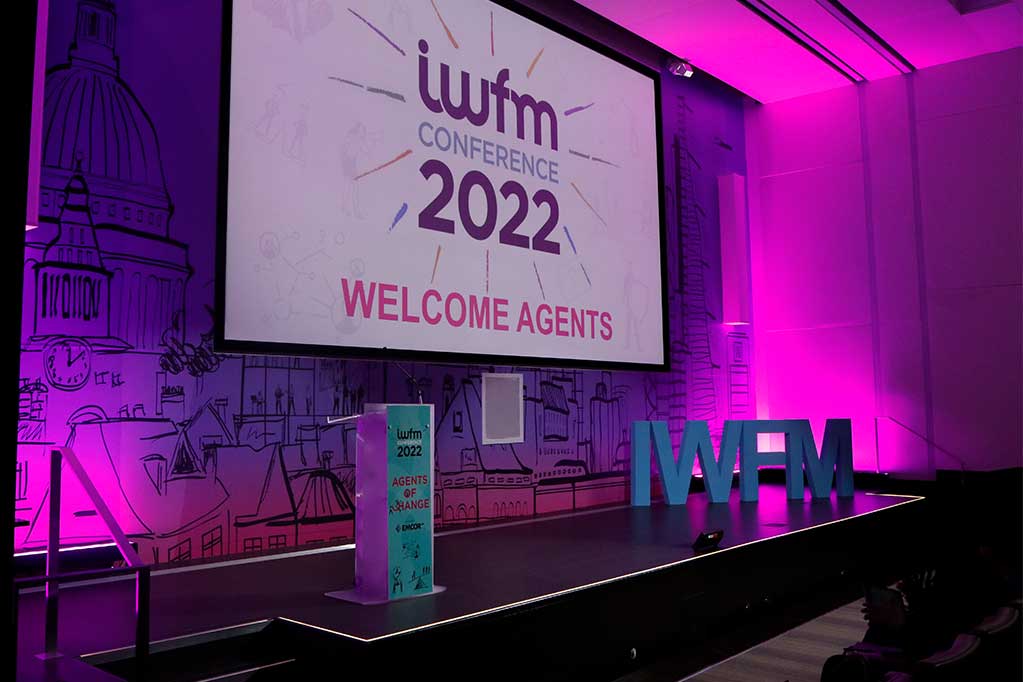 Thank you to everyone who attended IWFM Conference 2022 last week and made it such a success. The feedback has been amazing and it was great to have so many of you in the room with us once again; to feel the buzz of the profession getting back together, asking meaningful questions, and sharing insight with one another.

Finishing the day networking on a sunny rooftop was simply the perfect ending to a fantastic day!

What did I miss? Find out more at Facilitate magazine

In a change-charged agenda, renowned thought leaders offered delegates a future-focused take on the future of work, technology and innovation, and wellbeing.

Opening the day was innovator, engineer, inspirational leader and Conference host Yewande Akinola MBE with her reflections on being an agent of change.

Next up was author, commentator and blogger Christine Armstrong to discuss the future of work – a subject that has never been more topical.

Then we heard from Professor Kevin Fong OBE, consultant in anaesthesia at University College Hospital and a specialist in risk, decision making and innovation to discuss risk and decision making for leadership.

Futurist Matt O'Neill followed, pondering workplace and facilities management's role in creating effective, sustainable workplace change in a highly interactive session.

And then to bring the day to a close we had a Q&A keynote session on wellbeing from the inimitable Ruby Wax OBE, actor, writer and mental health campaigner.

In among these outstanding speakers were breakout sessions, exhibition stands, and of course networking on the beautiful rooftop terrace.

You can read more about what happened at IWFM Conference 2022 over at Facilitate magazine in their article IWFM Conference 2022: Agents of change assemble. Be sure to bookmark and check the Facilitate website regularly because more coverage of the event will follow soon.