What is it about?
This qualification will provide you with a foundation understanding of workplace and facilities management, health and safety, and service delivery. Choose between a Competency qualification and a Knowledge qualification depending on how you learn best.
Learn the basics of workplace and facilities management
Understand how to promote and implement service delivery
Develop health and safety knowledge and its importance
Is it for you?
This introductory certificate is ideal for those that are new to workplace and facilities management, have a desire to work in the profession or that want a career change.
How is it assessed?
All our qualifications are assessed against clear learning outcomes. Assessment tasks are practical and work-based, reflecting real-life scenarios, ensuring you can apply your knowledge when managing.
Mandatory and optional units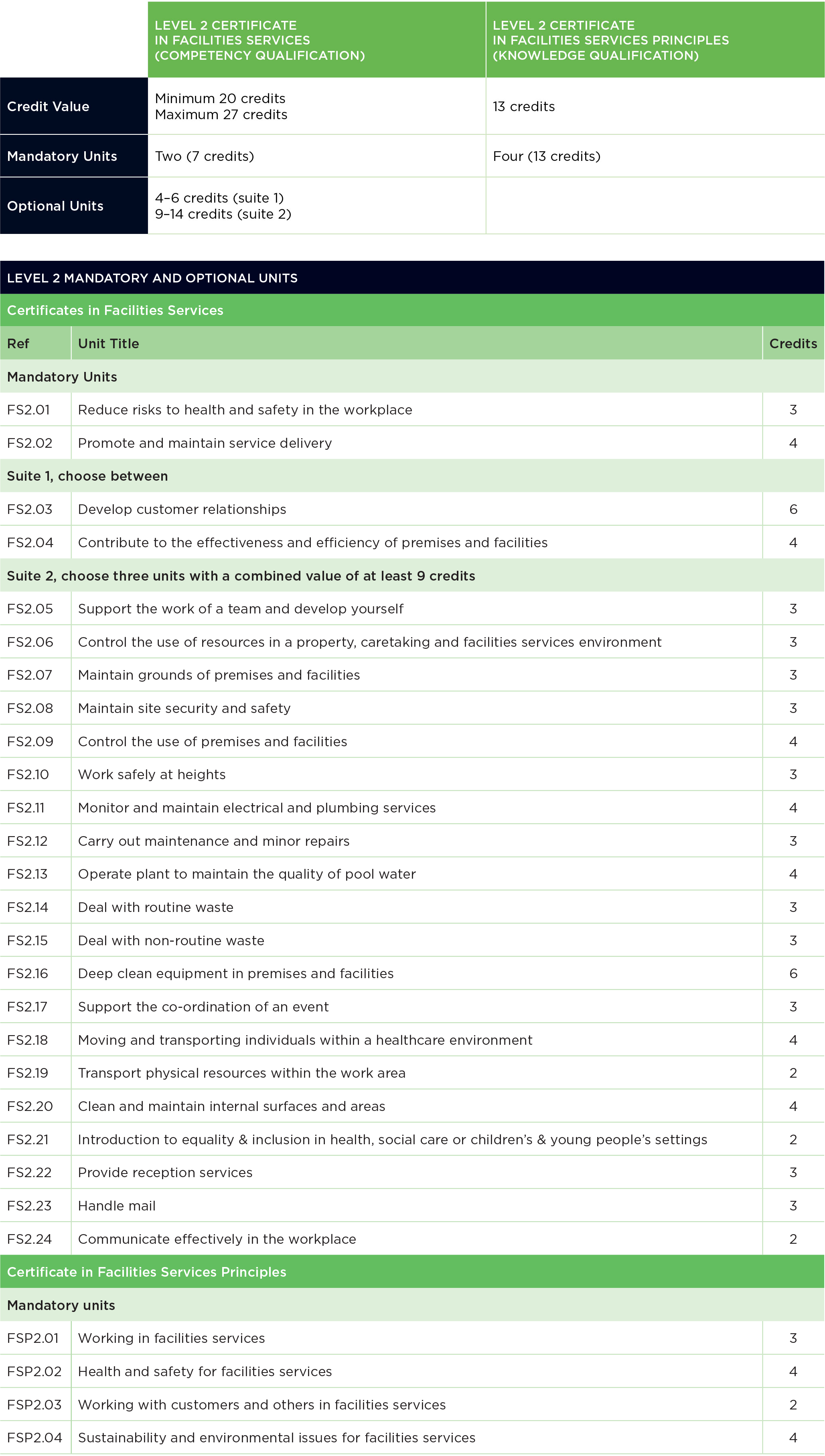 Recognised centres
We have recognised centres throughout the UK and the world. Choose a centre and take the first step to your future career.
Explore other qualification levels...