What is it about?
This qualification comes in several sizes – Award, Certificate and Diploma – depending on your requirements. It will provide the skills needed to complete complex tasks and take on responsibility for planning and delivering solutions while developing your specialised knowledge of the profession.
Learn how to manage major projects with capital spend
Understand how to address complex problems
Develop skills required to manage multi-site operations
Is it for you?
This qualification is designed for specialist facilities managers and those working at middle or senior management level who are responsible for specialised and complex functions. It is also suitable for those aspiring to work in such a role that currently work within the profession.
How is it assessed?
All our qualifications are assessed against clear learning outcomes. Assessment tasks are practical and work-based, reflecting real-life scenarios, ensuring you can apply your knowledge when managing.
Mandatory and optional units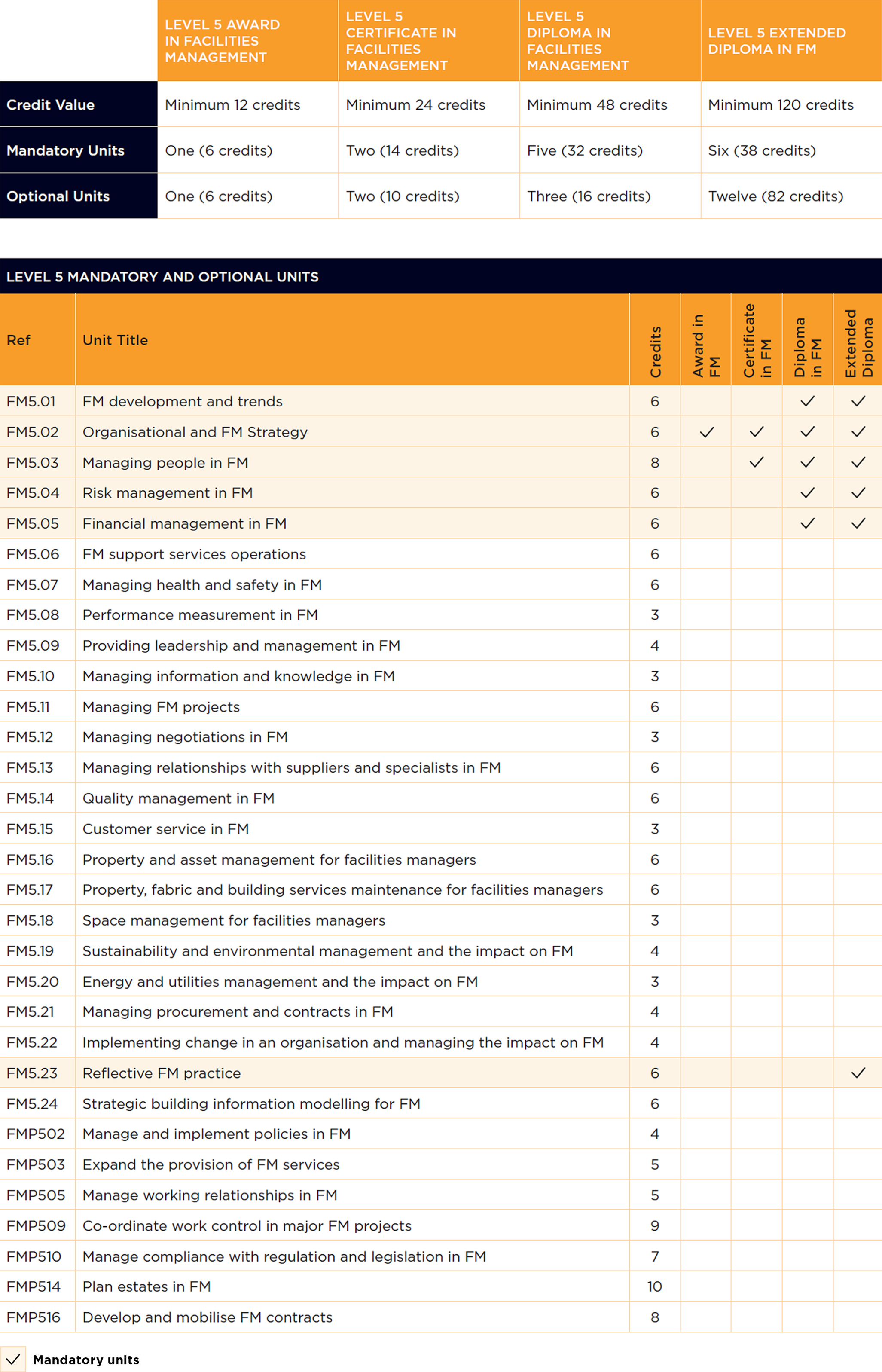 Recognised centres
We have recognised centres throughout the UK and the world. Choose a centre and take the first step to your future career.
Explore other qualification levels...