What is it about?
This qualification is designed to develop understanding and knowledge of facilities management with both practical and academic elements. It provides the skills needed to plan and develop courses of action that initiate or underpin substantial change or development and has the academic rigour of a Masters qualification.
Learn how to plan and develop courses of action for change
Understand theoretical and methodological perspectives
Develop skills required to implement innovative strategy
Is it for you?
This qualification is for senior facilities management professionals that want to develop knowledge of different perspectives within the profession and understand how to create and apply strategy.
How is it assessed?
All our qualifications are assessed against clear learning outcomes. Assessment tasks are practical and work-based, reflecting real-life scenarios, ensuring you can apply your knowledge when managing.
How is it delivered?
You can study towards a Level 7 qualification independently or as part of a Masters programme delivered by Liverpool John Moores University and Sheffield Hallam University. Explore the recognised centres below.
Mandatory and optional units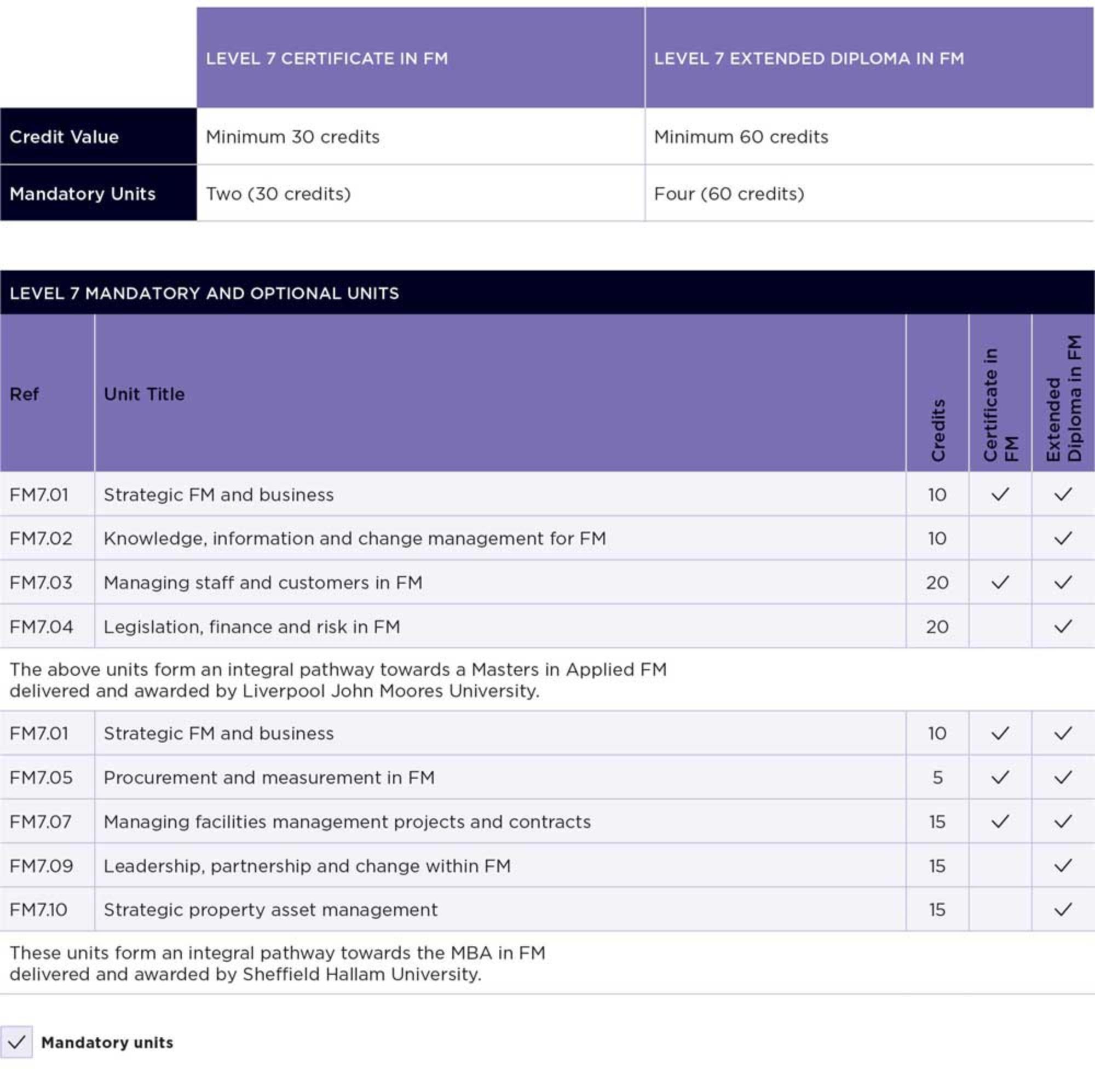 Recognised centres
We have recognised centres throughout the UK and the world. Choose a centre and take the first step to your future career.
Explore other qualification levels...