What is it about?
This qualification comes in several sizes – Award, Certificate and Diploma – depending on your requirements. It will give you a broad understanding of the profession and provide the skills needed to complete complex, non-routine tasks within workplace and facilities management.
Learn about facilities management as a broad function
Understand how to address complex, non-routine problems
Develop skills required to effectively manage a team
Is it for you?
This qualification is ideal for professionals working at an operational management level, responsible for managing day-to-day operations either in-house or outsourced. It is also suitable for those aspiring to work in such a role that currently work within the profession.
How is it assessed?
All our qualifications are assessed against clear learning outcomes. Assessment tasks are practical and work-based, reflecting real-life scenarios, ensuring you can apply your knowledge when managing.
Mandatory and optional units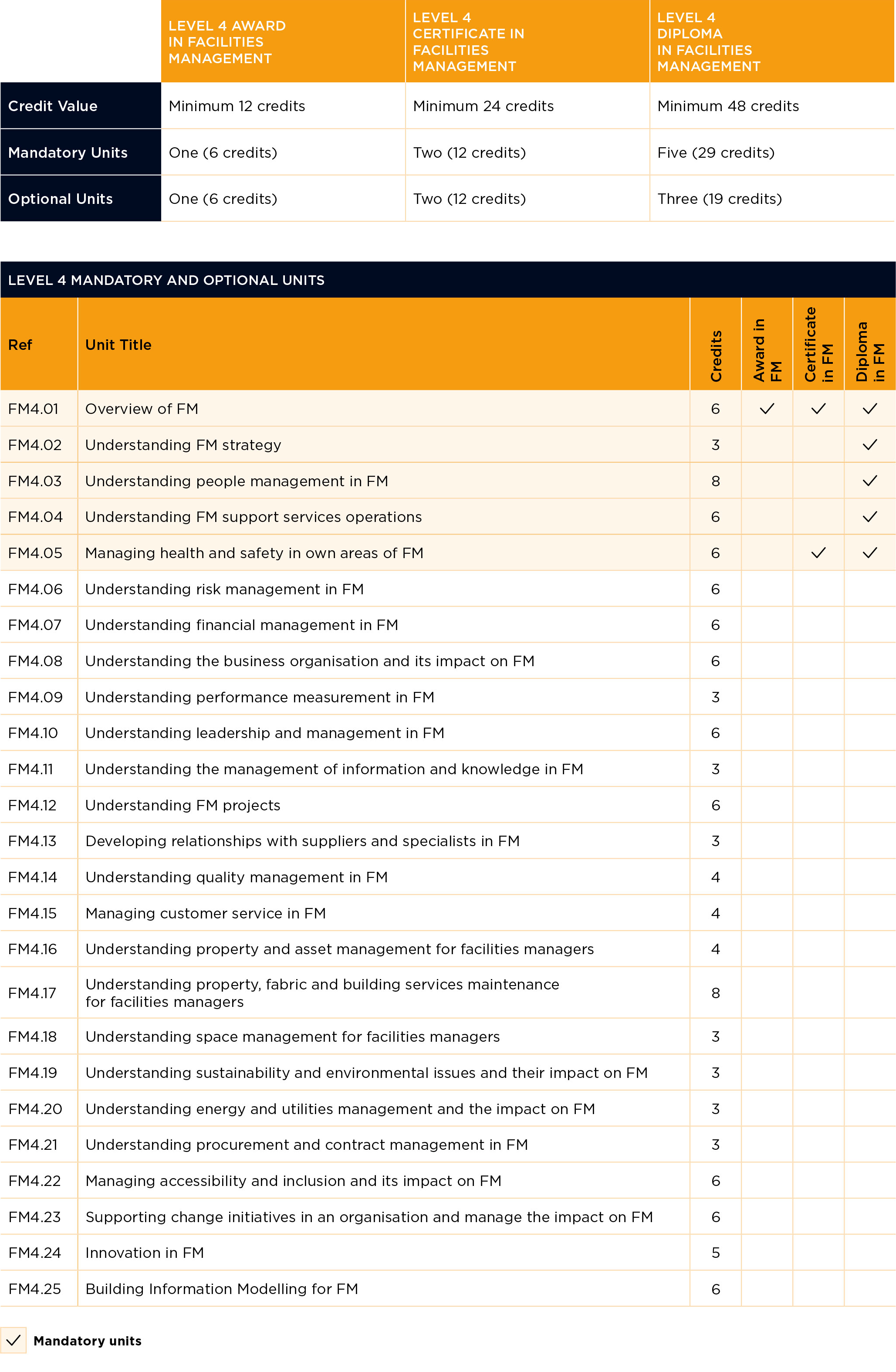 Recognised centres
We have recognised centres throughout the UK and the world. Choose a centre and take the first step to your future career.
Explore other qualification levels...